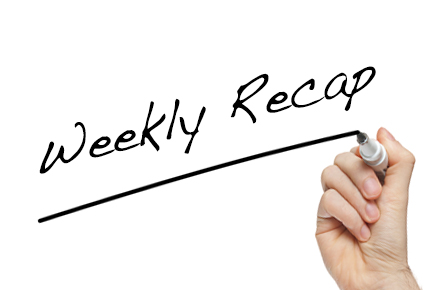 We here at Muslims on Screen and Television (MOST) have crafted an 'in case you missed it' #ICYMI list of this past week's most timely and relevant stories from across the web:
1) Post Orlando Attacks, President Obama Defends Muslim Community: In a powerful speech this week, President Obama addressed the Orlando shooting, the fight against ISIS, and Donald Trump's rhetoric about banning Muslims from entering the United States.
2) In Wake Of Shooting, An Orlando Muslim-American Man Gives Blood and Offers Hope: In response to the horrors of the Orlando mass shooting attacks, local citizens flooded blood donation centers to give blood. Among the concerned citizens was Mahmoud El Awadi who wrote about his experience on Facebook which has since gone viral. Read what he posted…
3) U.S. Basketball Coach Goes To Gaza To Train Wheelchair Division: Jess Markt, 40, was a track athlete until suffering a severed spinal cord in a car accident 21 years ago. In recent years, he has coached wheelchair basketball teams in Afghanistan, India, Cambodia and now… Gaza. The International Committee of the Red Cross brought Markt to Gaza in 2015 to train local referees and coaches. This year, he's back to train players and organize tournaments between wheelchair teams, specifically female teams.
4) U.S. Officials Say Muslim-Americans Active and Helpful In Reporting Extremist Threats: Law enforcement officials contradict Donald Trump's recent statements that Muslim-Americans aren't concerned citizens by reiterating that the community has repeatedly alerted authorities to people who they fear are drifting towards extremism. FBI director James Comey said, "They do not want people committing violence, either in their community or in the name of their faith, and so some of our most productive relationships are with people who see things and tell us things who happen to be Muslim.
5) And finally, Muhammad Ali… A Man And His Faith: Muhammad Ali's death on June 3rd affected so many of his Muslim brothers and sisters. Detroit Lions running back Ameer Abdullah has said Ali's devotion to Islam "will always be an inspiration for me. Ali was a true ambassador for the Islamic community."