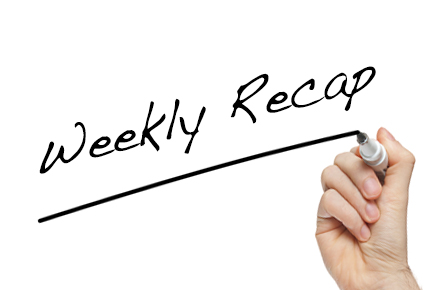 We here at Muslims on Screen and Television (MOST) have crafted an 'in case you missed it' #ICYMI list of this past week's most timely and relevant stories from across the web:
1) Sadiq Khan, Victory For Diversity: Sadiq Khan made history last week by becoming the first Muslim mayor of London. As Mr. Khan said in his inauguration speech, "I want every single Londoner to get the opportunities that our city gave to me and my family. I want [everyone] to thrive and fulfill their potential."
2) Muslim Leaders Fight ISIS With Education and Theology: For years, Muslim imams and scholars in the west have been actively involved in the fight against extremism — through education and theology. "This is what hurts ISIS the most. It is Muslims speaking out," says Canadian Mubin Shaikh who advises governments on countering radicalization. "Fear-mongering is what ISIS is trying to do, whether to silence these people or to silence others as a deterrent."
3) In Denmark, A Mother's Love Takes On ISIS: Denmark has one of the worst radicalization problems in Europe, with more Danes leaving for Syria per capita than in any other European country (besides Brussels). Somali mothers have taken matters into their own hands and started an organization called Sahan with a unique tactic – a mother's intuition.
4) Tijuana Mosque Brings California Latinos and Locals Together: The Omar Mosque (AKA the Islamic Center of Baja) opened in 2012 and is said to be the largest mosque in Northern Mexico.
5) And finally, At Cannes Film Festival, Middle East Cinema Is Back! Film critic Jean-Michel Frodon says that the presence of films from the Middle East and Arab world at the Cannes film festival has been "really weak" in years past, but has called this year, "most significant."