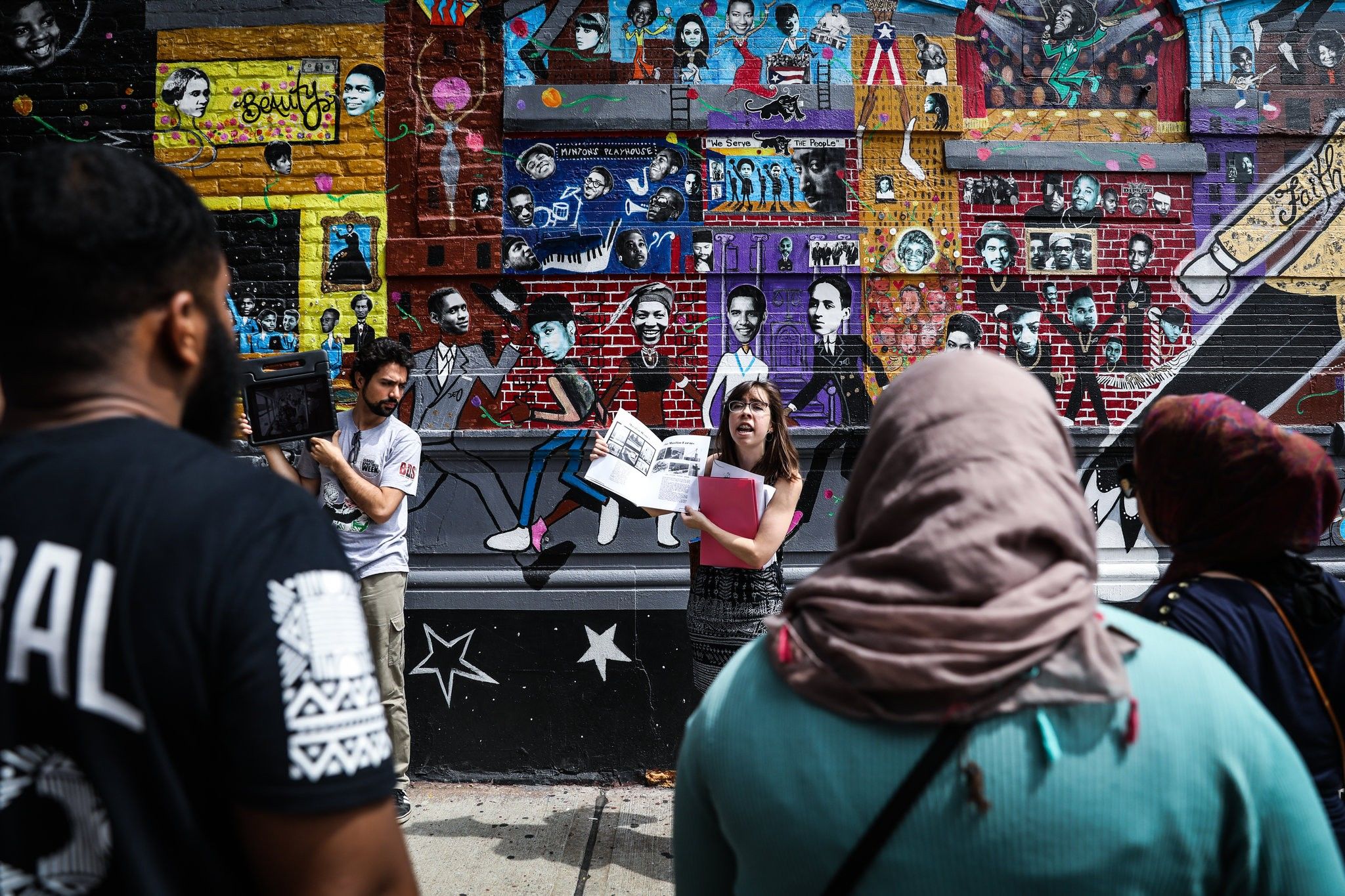 For the past four years, Katerine Merriman has been giving Muslim history tours of New York City with a focus on Harlem… for free. "New York is one of the most, if not the most, diverse Muslim cities in the world,"says the tour director who's also a PhD candidate in Islamic studies at the University of North Carolina.
New York Times journalist Sharon Otterman recently joined thirty other sight-seers (many of them Muslim) for a tour of Harlem where they visited Muslim-related sites both of the past and present. The reporter points out that many of the places sadly are no longer around or transformed beyond recognition. "The site of the African National Memorial Bookstore, where Malcolm X studied black history into the night, is now a 19-story state office building. A local mosque, Masjid Aqsa, that served the area's African Muslim immigrants, was pushed out in 2012 after its rent more than tripled, and its former site is now a vacant lot."
Tasneem Ebrahim, 21, is a Columbia University undergraduate from Bahrain who also was on the tour. "Back home, we think of America as a country that Muslims have only recently immigrated to and nobody learns about the fact that Muslims were here since the beginning, since the first time people came to this country."
Update: The tour has recently added exploring Lower Manhattan including a discussion on the earliest Muslims and African enslavement in Dutch New Amsterdam as well as touring Little Syria and a local Ottoman mosque.