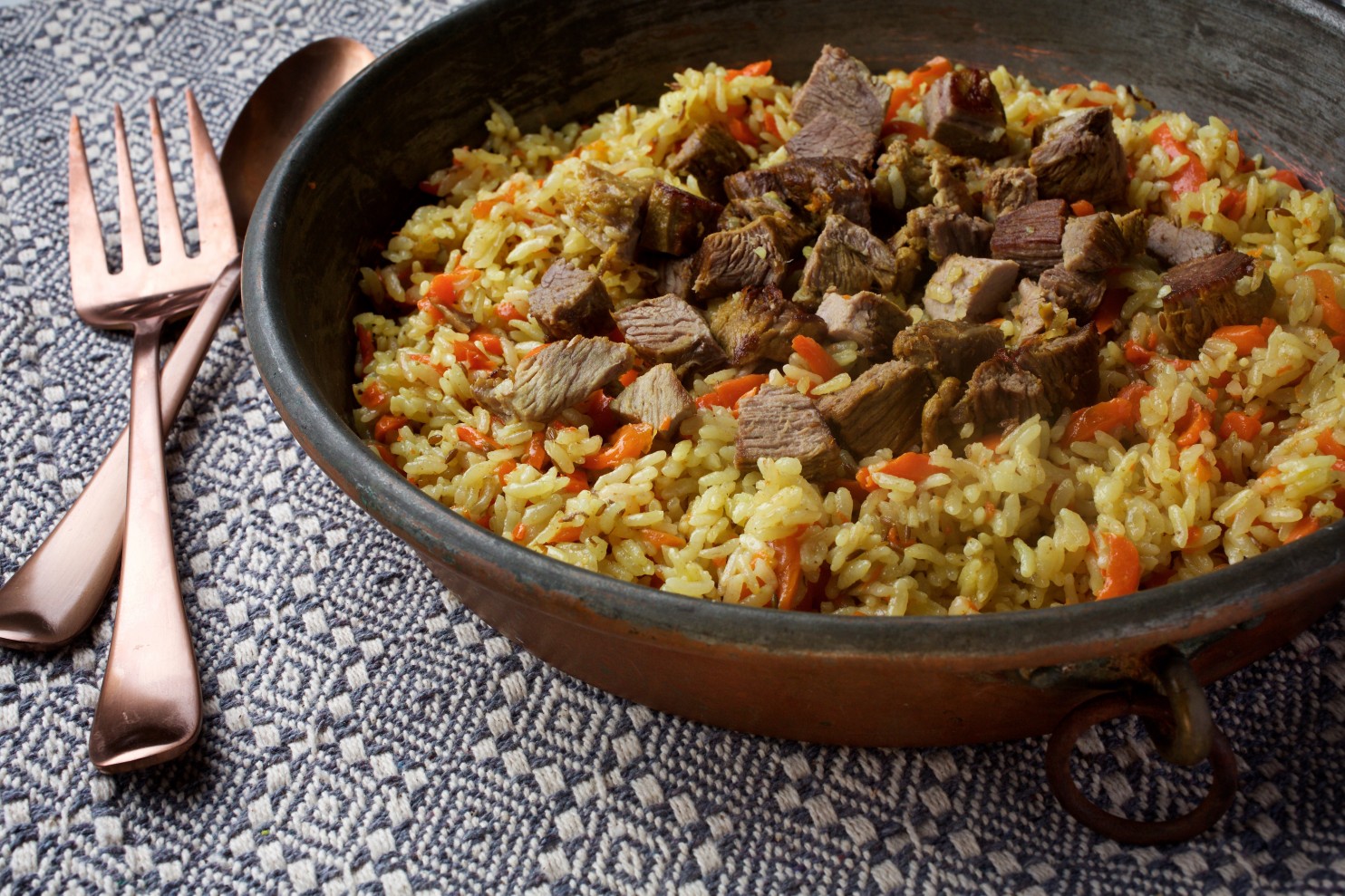 "Uyghur food is going to be in every corner in the world,"declares Yimamu Maimaiti, a partner in Queen Amannisa, the first Uyghur restaurant to open in the Arlington/Washington D.C. region. Uyghurs (pronounced WEE-grr) hail from the westernmost autonomous region of Xinjiang, China. They're Muslims who speak their own Turkic language (also called Uyghur) which, along with their cuisine, makes it distinctive from mainstream Han Chinese culture.
Washington Post talks about the differences in the two cuisines: "Yes, noodles and rice are staples in both cuisines, but Uyghurs aren't quick to concede similarities between Chinese lamian and Uyghur lagman, their most famous dish. The flavors that accompany those noodles are more akin to Middle Eastern and Central Asian food. Cumin makes frequent appearances — like in polow, a lamb-and-rice dish you might compare to plov (or pilaf) — as do red and green peppers. Dishes can be oily, and many are mild, though a few, like Queen Amannisa's Big Plate Chicken, a stew of chicken and potatoes, can be mouth-numbingly peppery. Naans and pies — like goshnan, stuffed with spiced ground beef and described on Dolan's menu as a "Uyghur-style pizza" — are also characteristic."
Ilshat Hassan Kokbore, president of the Uyghur American Association, puts it bluntly: "Uyghur is Uyghur and Chinese is Chinese. Culturally, food is part of the Uyghur identity." Uyghurs expats have recently opened three restaurants in the D.C. area, and there are many restaurants serving Uyghur food in the New York area as well.