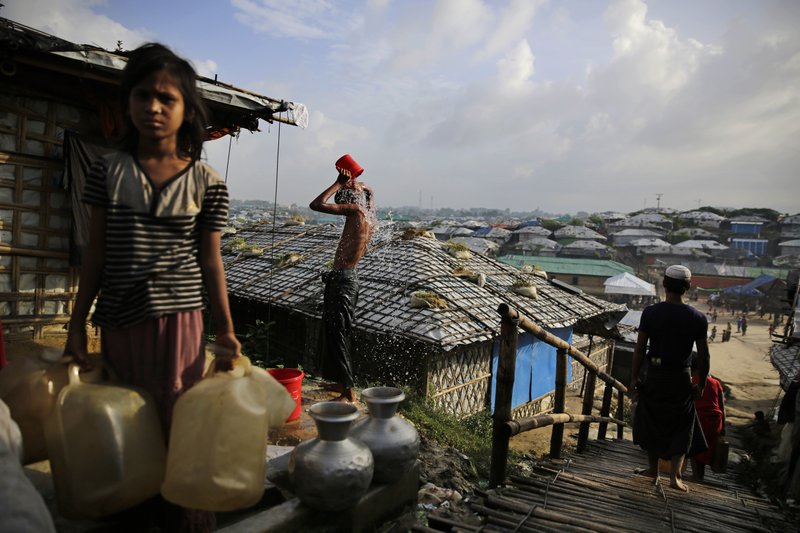 It's been nearly a year since more than 700,000 Rohingya Muslims fled attacks by Myanmar security forces and crossed the border into Bangladesh. Today, many are living in refugee camps. AP reports that "despite months of discussions among Myanmar, Bangladesh, the United Nations and a string of aid agencies, there are few signs that the Rohingya can go home anytime soon."
AP Continues: "The Rohingyas' woes can seem never-ending. They have long been treated as illegal migrants in Myanmar, denied such basic rights as the freedom of movement, even though some of their families have lived in the Buddhist-majority country for generations. Nearly all have been denied citizenship since 1982, effectively rendering them stateless.
Anti-Rohingya pogroms have been a part of life in the region for years, and violence against them began ratcheting up again in October 2016, as the Myanmar government started complaining about violence by Rohingya militants. In late August 2017, an influx of Rohingya refugees into Bangladesh became an unstoppable flood.
Myanmar has promised to take back all the Rohingya refugees, and has built camps for them on its side of the border, while Bangladesh says it will temporarily shelter and feed them. The two countries agreed to begin repatriating them in January, but that was called off amid concerns among aid works and the Rohingya that their safety wasn't guaranteed. The U.N. refugee agency has said that 'conditions in Myanmar are not yet conducive for returns to be safe, dignified, and sustainable.'"