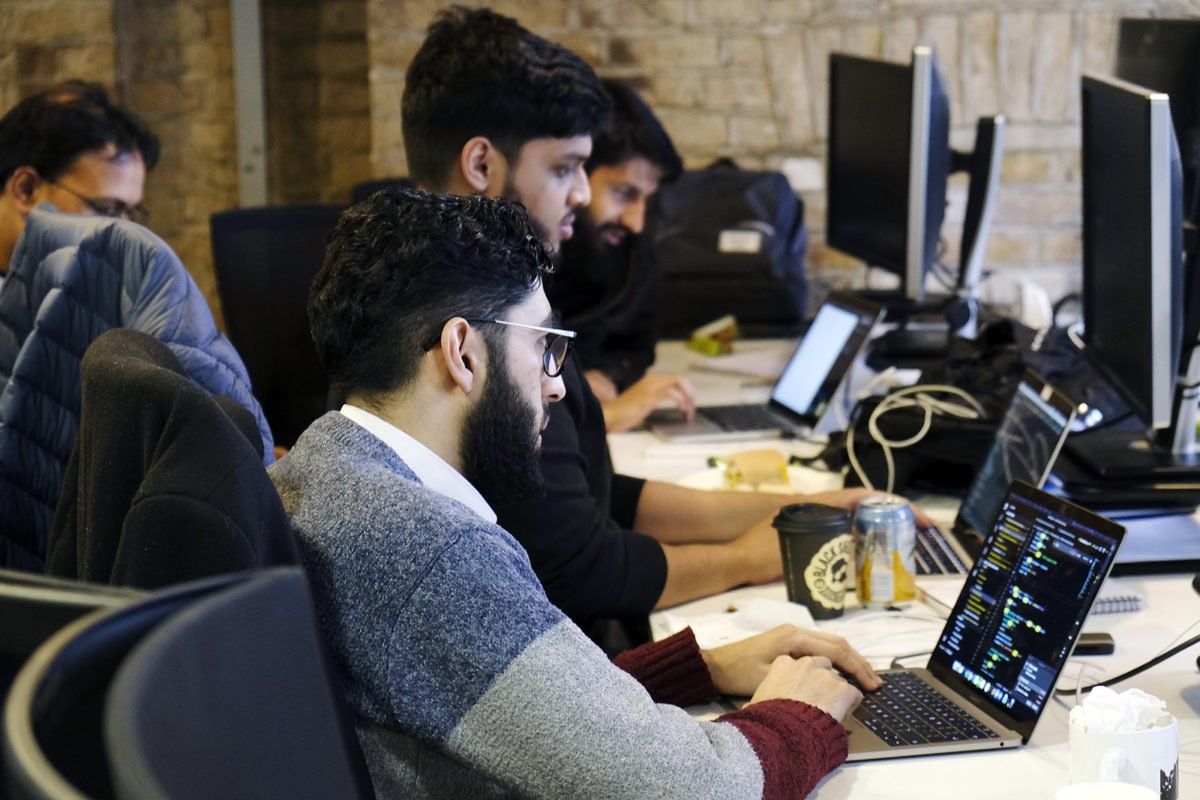 "This is the first hackathon I have attended where I could contribute to a challenge close to my own faith and associated with some of my own personal interests," says computer coder Shabana Ahmed. "We bonded fairly quickly on a common belief that our efforts may contribute to a higher value, and that is rewarding and motivating."
Ahmed is referring to a recent "hackathon" at Makers Academy, a coding school in downtown London. The two-day event was led by Muslamic Makers and Deen Developers, two London-based organizations focused on connecting Muslim technologists together.
RNS reports that participants created tools for their fellow British Muslims to close the gaps in access to traditional Islamic knowledge and learning. Among the apps being worked on were Khaldun, which encourages users to fall down the rabbit hole of Islamic history; To-Deed, which helps users track their behavior and compete with friends to develop better spiritual habits; IlmEvents, which curates local Islamic events; and Mosq, which connects users with local imams and Islamic scholars so they can ask private questions anonymously and can particularly serve women whose local mosques have no facilities for female worshippers.
"As working professionals we often fall into a routine: wake up, go to work, come back, relax, pray, sleep, do it all over again," Ibrahim Javed, founder of Deen Developers and a software engineer, told the 50 participants. "But this event is a testament to the fact that if you put in a bit of time and utilize the skills you've gained, you can achieve something that can be of benefit for the ummah and the community."