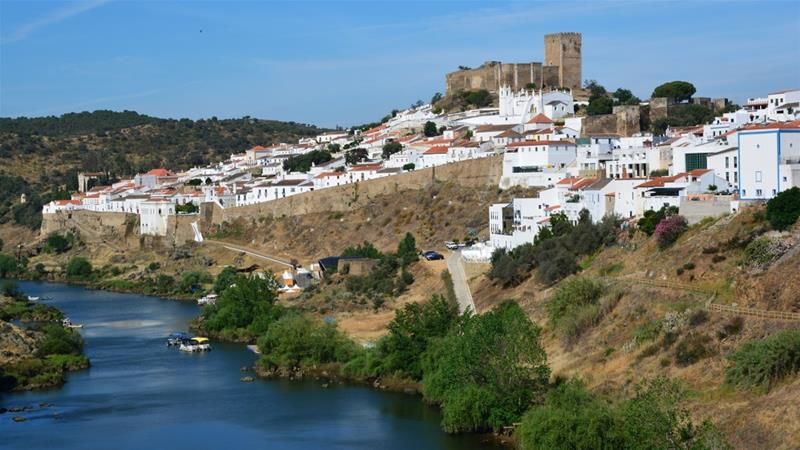 "What is taught in school is always taught from the perspective of the [winners]," says 30-year-old Noor-ayn Sacoor who was born in Portugal to parents of Indian and Arab origins. "I wish there was more focus on the heritage left by Muslim rule, it's not very well-known in Portugal."
Arabic influences can still be found in the Portuguese language and culture. Al Jazeera explains that for centuries, the region was ruled by Arabic-speaking Muslims known as Moors. In the 8th century, Muslims sailed from North Africa and took control of what is now Portugal and Spain. Known in Arabic as al-Andalus, the region joined the expanding Umayyad Empire and prospered under Muslim rule. But that legacy has been largely forgotten in the predominantly Catholic country.
By the 10th century, half the population of the Iberian peninsula was Muslim. "The Christian reconquest doesn't mean Muslims go back to their land, because this land was theirs as well," says Filomena Barros, professor of Medieval History at the University of Evora. "A great part of the population converted to Islam."
In 2003, the Portuguese writer Adalberto Alves compiled a list of Portuguese words derived from Arabic origins which resulted in a dictionary of more than 19,000 Portuguese words and expressions. The writer also documented the influences of al-Andalus in Portugal – from poetry and language to music, carpet-weaving and pastries, to minaret-shaped chimneys. In 2008, UNESCO awarded the writer (and historian) the Sharjah Prize for Arab Culture.
Today less than 0.5% of Portugal's population is Muslim. And sadly few are aware that Muslims once made up a much larger percentage of the population even though the legacy is clearly there…