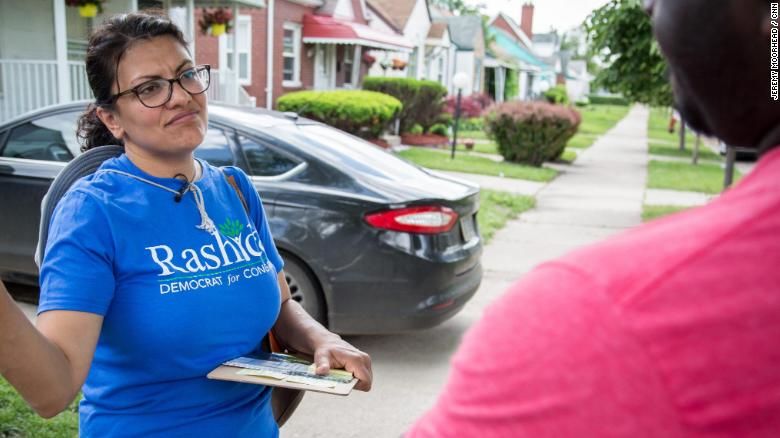 In this op-ed for CNN, author and columnist Rafia Zakaria writes —
As a Muslim-American woman living in what feels like, based on growing hate crimes and bigoted political rhetoric, an increasingly Islamophobic America, I get few chances to feel victorious and hopeful. But this Thursday promises just that.
On January 3, 2019, not one but two Muslim American women will be sworn into Congress. Taking the oath on a Quran that belonged to Thomas Jefferson, Ilhan Omar and Rashida Tlaib will become the first Muslim-American women to serve in the House of Representatives.
Their swearing in will be a historic milestone for the country, but it will be so much more than that for me. A black Somali-American woman who wears a headscarf and pokes fun at Islamophobes on Twitter, Omar crushes stereotypes of what a Muslim woman in a headscarf represents. As an unveiled Muslim American woman, Rashida Tlaib — who will wear a Palestinian gown to her swearing in — also dismantles the myth that all "real" Muslim women wear the headscarf.
In the faces and politics of the two women, I see a welcome challenge to Muslim orthodoxy and American stereotypes, and a huge win for Muslim feminism… With both a veiled and unveiled woman representing the face of American Islam in the US Congress, the garment can finally emerge as a facet of individual choice available to Muslim women, rather than a divine or even a political mandate. In this way, the emergence of Omar and Tlaib, two outspoken Muslim American women who respect each other's choices and stand together, bridges a schism that has divided Muslim women all over the world.
For more of this powerful piece, please CLICK: