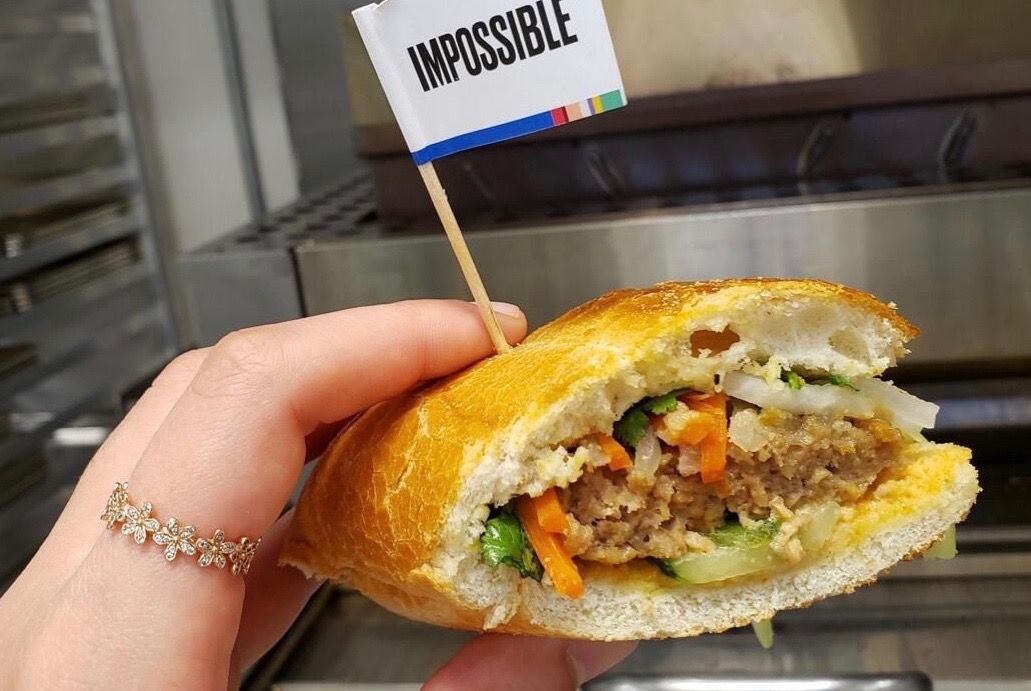 "So this is what pork tastes like…" In this op-ed, Abrar Al-Heeti (a journalist and practicing Muslim) explains her journey into… "fake meat" products (i.e. vegan products "designed for halal and kosher certification").
Here are some snippets:
— As a life-long practicing Muslim, I have never eaten pork. Billions of people around the world also avoid the meat because of religious or dietary restrictions, as it's forbidden in interpretations of faiths including Islam, Judaism, Hinduism and some sects of Christianity. But what I'm eating now is a new plant-based substitute for the popular meat. It's the latest creation from Impossible Foods, the California-based company home to lab-grown "meat" products such as the Impossible Burger.
— Impossible Foods says its pork creation, which is gluten free and designed for kosher and halal certification, can be used as a substitute for ground pork in any recipe. It doesn't contain any animal hormones or antibiotics, and the company says it offers the same "savory neutrality" as ground meat from pigs.
— "This product isn't designed specifically to target people who have religious objections to eating pigs, but it's important for us, so we will definitely seek certification as kosher and halal," Impossible Foods CEO and founder Pat Brown said during a visit to the company's Redwood City, California, headquarters. "For those Jewish people and Muslims who have always wanted to eat a pig — I doubt there are many, but if there are any — this is the opportunity."
— When I asked Brown if he expected any pushback from religious communities and leaders over Impossible Pork, he was pensive. "It never even occurred to me," he said. "The religious prohibitions are quite specific to the animal, and not to the flavor profile. It's a product made entirely from plants….It would surprise me if that raised any issues just [by] being called pork."
— Whatever the consensus on the permissibility of Impossible Pork, one thing's for certain: My brain, and my stomach, had a hard time processing. About 15 minutes after sampling the product, I felt slightly queasy… Given the plethora of other food options that aren't accompanied by a twinge of guilt, something tells me I won't be walking into a restaurant and ordering an Impossible Pork sandwich anytime soon.