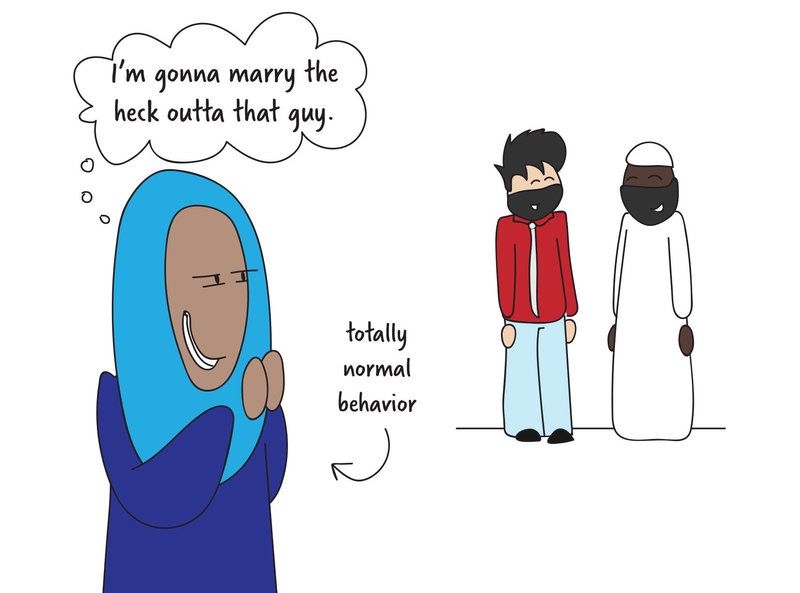 "Muslims are not a monolith … This is not the Muslim love story, it's a Muslim love story," declares humorist and cartoonist Huda Fahmy in a recent NPR interview about her new graphic memoir That Can Be Arranged which chronicles finding love and marriage as an observant Muslim woman.
In the book she writes how her parents weighed heavily into her relationship decisions including screening suitors and chaperoning dates. This book, she declares, is representation "for people who want to find love in this way." Fahmy discusses in the NPR interview how she embraced the traditional approach to finding her true love. "I called my Mom and I was like, 'Hey, there's this guy. The sheikh wants us to talk.' And she's like, 'Absolutely not… He's going to have to come over to Michigan. He's going to have to see you here with your dad present.' So I was like, 'all right, that's your rule.'"
She continues, "And he was OK with it, and he flew up to Michigan. And so that was the first time that we actually saw each other. And like as soon as we saw each other, I was like: 'That's it — this is the guy. I'm going to marry him.'"
***Be sure to also check out Fahmy's instagram comic strip Yes, I'm Hot in This.