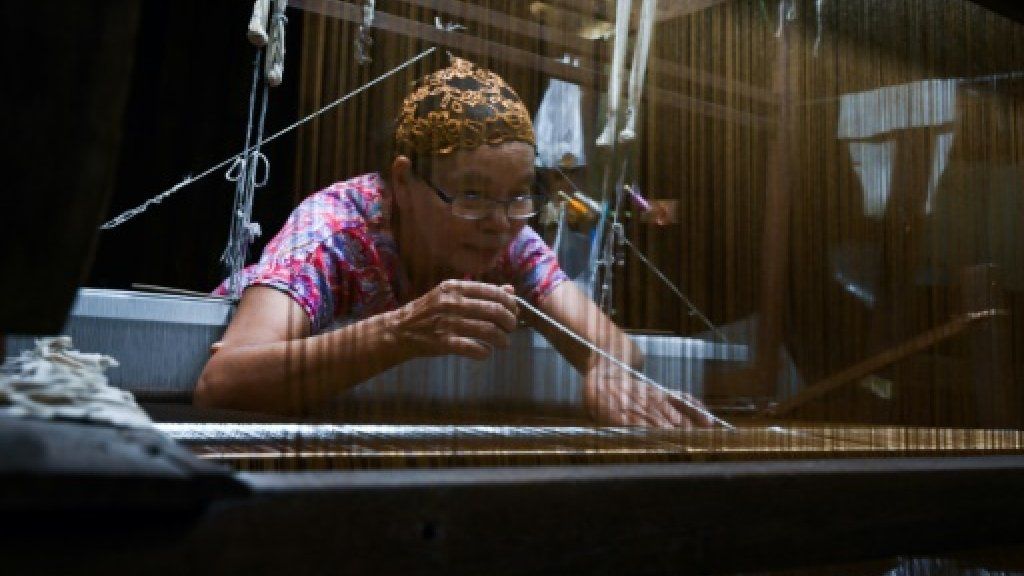 The Niphon family says that they are the last of the Muslim silk weavers of Baan Krua, an older neighborhood in downtown Bangkok. "This is Muslim heritage… Baan Krua silk is very famous," says Niphon Manutha, 71. Though Thailand is overwhelmingly Buddhist, Muslims are the country's largest religious minority.
At its peak, the Niphon family employed 50 people and produced thousands of meters of silk a month. The silk is known for its unique sheen and is coveted around the world. The craft was passed down through generations of ethnic Cham Muslim women who migrated from Cambodia centuries ago. After World War II, silk weaving boomed in Thailand. During that time, Jim Thompson, an American, was the first to turn it into a global enterprise. He would go on to become known as the "silk King."
Today, the Niphon family says that modernity has lured young Muslims away from the beloved trade that their community has dominated for generations. "It's a shame the young generation is not interested," said Niphon's sister, Natcha Swanaphoom.
Though Thailand still exports about $15 million-worth of silk, Vietnam and China are fast becoming their competitors. "The next five to 10 years, I don't know (if anyone will be left to do it here)," says Niphon's daughter Pattramas, 40.