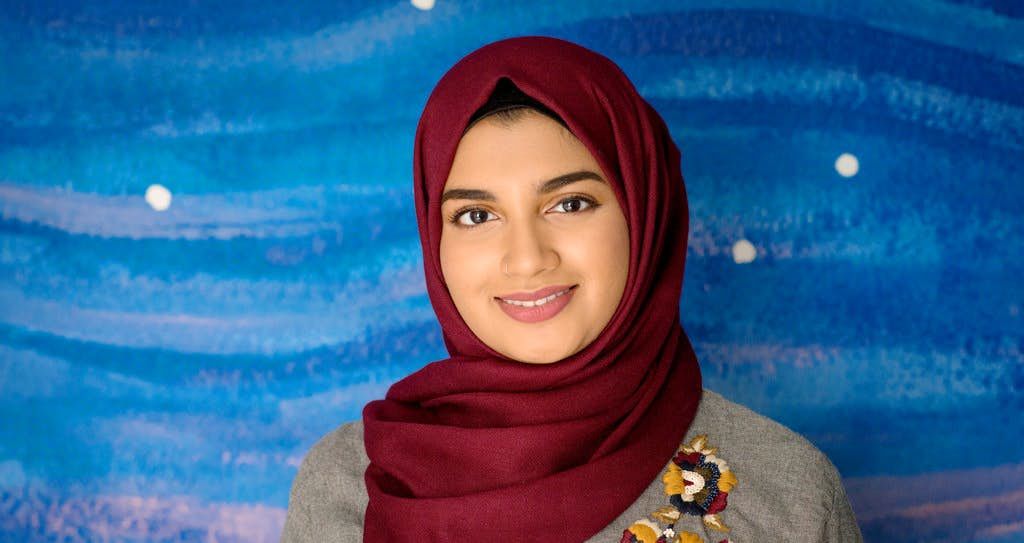 19 year old Aaliya Jaleel's own story seems like an overnight success — as a teenager, she uploaded her art via websites such as Tumblr which is where an editor for a new children's book on hijabs found this hijabi illustrator. Under My Hijab , written by Hena Khan, is due to be released in February. Ms. Jaleel illustrated the book as a freshman at University of Texas at Dallas (where she's an animation major). The story focuses on the different ways women wear the hijab.
When the editorial director for Lee & Low books, Cheryl Klein, saw Jaleel's art on Tumblr, she says she was drawn to its "bright colors and emotional warmth." Ms. Jaleel says she hopes that Muslim girls will see themselves or people they know in the characters of Under My Hijab. "Seeing this book as a child would've been a confidence boost — being able to see yourself reflected in fictional characters."
Next up for Ms. Jaleel is Muslim Girls Rise, to be published by Salaam Reads, an imprint of Simon & Schuster. The book will feature 19 small biographies about progressive Muslim women.