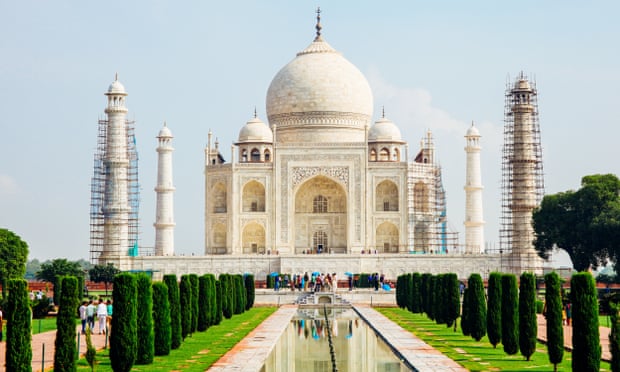 In the early 1630's, a wealthy ruler in India named Shah Jahan lost his beloved wife, Mumtaz Mahal, who had died while giving birth to their fourteenth child. To honor the deceased queen, the ruler commissioned a white marble mausoleum surrounded by gardens which suggested the Muslim conception of paradise. It took 11 years to build, employing 20,000 artisans, as well as an estimated 1,000 elephants. The mausoleum was named the Taj Mahal.
According to the Independent UK: "The history of the building's construction has never really been in doubt, but despite this, for the second time in the last two decades, an Indian court has had to respond to claims the Unesco World Heritage site was originally a Hindu temple. Six lawyers are refuting the accepted history of the Taj Mahal's construction, and their petition also demands that Hindus be allowed to worship in it."
Last week the Archaeological Survey of India (ASI) was ordered to give its official assessment of the site's heritage after a petition renewed efforts to re-evaluate its origins.
"History shows conquerors all over the world converting existing monuments to suit their own ideas," said Parsa Venkateshwar Rao, an author and columnist. "But this claim about the Taj is absurd because features such as the dome and minaret cannot be found in earlier periods and it is silly for the judge to have even allowed the petition."