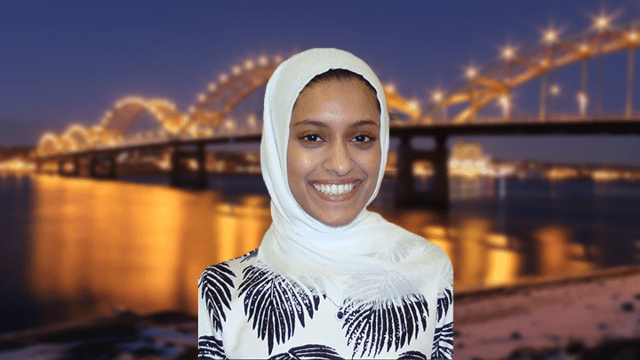 Local 4 News, the CBS affiliate for the Quad Cities region on the Illinois-Iowa border, announced that its new on-air reporter, Tahera Rahman, is "the first full-time reporter who is a Muslim woman to wear a hijab on mainstream TV news in the United States."
Ms. Rahman first started as a news producer, and after two years, worked her way up to the promotion. She recently appeared on air (yes, wearing her hijab) reporting a story about a health clinic. The reporter says that she has faced many challenges in her career – at one point, she was advised to consider not wearing a hijab. After facing many rejections, she says an emotional phone call with her mother persuaded her not to give up.
According to a 2015 Radio Television Digital News Association report, minorities make up 22% of the workforce at local TV stations nationwide and just 14% in smaller news markets. "I didn't kind of have anyone who looked like me on TV, so I never really thought it was a possibility," says Ms. Rahman.