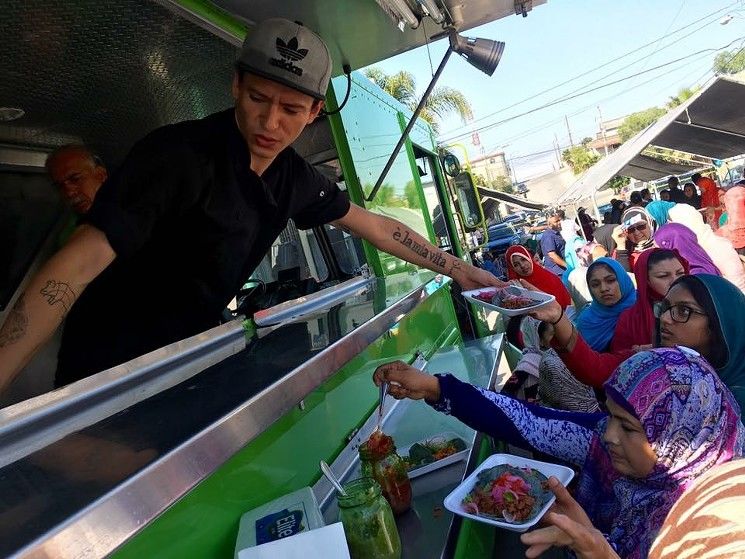 Tacos At Every Mosque is a big success in Southern California and has now taken their mission south of the border to Rosarito Beach, a resort town on the coast of Mexico's Baja California.
Islamic Society of Rosarito Masjid El Noor welcomed event organizers Rida Hamida and Ben Vazquez, and let them set up their taqueria during this year's Eid al-Adha. The goal was simple: "prayer, preaching, and feasting." 230 hungry people came to the feast where halal tacos were prepared from the Verde Y Crema food truck.
"Latinos and Muslims building trust through this journey redefined the narratives we had of one another," says co-organizer Rida Hamida. One of the events participants came all the way from Los Angeles. "We saw the flyer and thought it to be a beautiful movement," says the halal taco fan. " I am very pleased with everyone's hospitality. I will come back and celebrate Eid here next year regardless if tacos at every mosque has the event."
Co-organizer Ben Vazquez says the possibilities for Tacos At Every Mosque locations are endless. "Taco Trucks at Every Mosque is a project that will continue to grow and expand. Not only will it expand geographically, but the program will grow into deeper conversations and may even include pre-workshops to present on the day of."
For some more backstory, please see: OC Muslim and Latino Groups Unite For An Iftar.