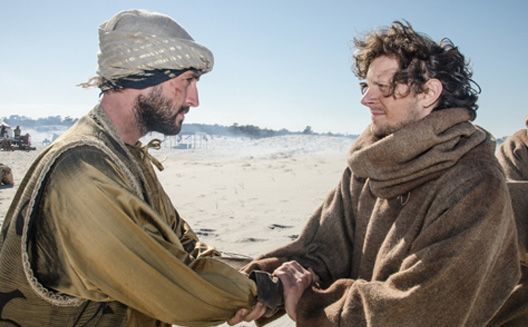 The Sultan and the Saint was recently featured in Holy Land Review. The docudrama, which aired on PBS and was produced by Unity Productions Foundation, has been back in the news as this year marks the 800th anniversary of the historical meeting of St. Francis of Assisi and Sultan al-Malik al-Kamil during the Fifth Crusade.
Written and directed by Alex Kronemer, the film is narrated by Academy award-winner Jeremy Irons and has gone on to win Best Documentary at numerous film festivals. It has been screened around the world, prompting local discussion on everything from the historical encounter to Islamophobia to interfaith support.
Daniel Tutt, who serves as associate producer and coordinates UPF's educational outreach, says that "in some ways, the story is still a forgotten history." Adding that "in interfaith circles, this story is certainly talked about, it's certainly referenced, but those circles tend to be more academic… I felt that the narrative was a very rich symbol for interfaith dialogue and encounter. On the one hand, you have [what] I would call 'distorted histories' on the Catholic side. And then on the Muslim side, you have a complete lack of awareness, mainly of the figure of alKamil."
Tutt notes that while "St. Francis has thousands of pages written about him, al-Kāmil on the other hand, is a fascinating figure but in many ways unknown in [our] contemporary period both to Muslims and to the West. But this was not the case during his own time. Here's a man who was a fond admirer of scholars. He was an incredible diplomat. He was an incredible military tactician and strategist… When he created the peace after the Fifth Crusade over Jerusalem, this was a significant event in the history of the Crusades. Of course, it did not end the Crusades, but it was a moment that shaped the future direction and de-intensified the conflict towards a more peaceful resolution."
Pulitzer-prize-winning journalist Paul Moses, who wrote "The Saint and the Sultan" and appears in the docudrama, says he was very happy to see the film being made. "It's done a lot to make the story better known. That's what I was hoping for, to get the word out in a way a TV show could do."
Intrigued? Next step is to watch the film! Be sure to stream The Sultan and the Saint and learn about the lives of these two extraordinary men.