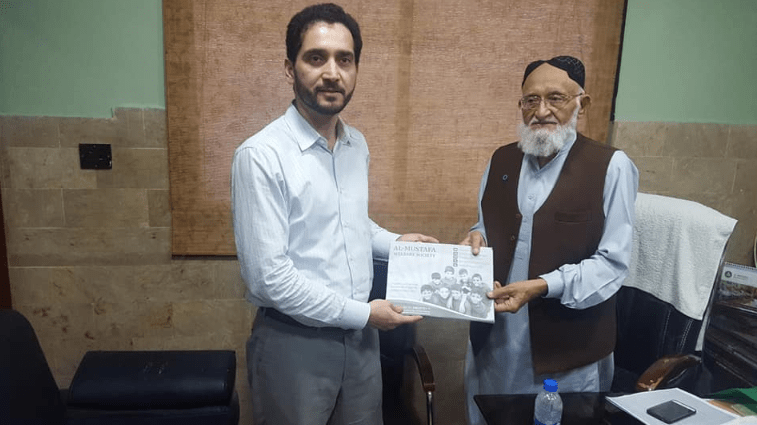 Editor's Note: the following is an original article written for UPF.
Ather Anis, a cardiologist based in Northern Virginia, is on a mission to train people in CPR through his newly formed Ahya Foundation. Anis said that having the knowledge of CPR can potentially save someone's life.
Anis's own personal losses include the death of his father and close friends by cardiac arrest which led him to research cardiac arrest in both the US and his native Pakistan. He also credits his faith and a verse in the Quran which translates into, "If you save one life than it is like you have saved the lives of all humanity." Anis added that most religions have a similar sort of call to preserve life and that an interfaith message is very important to him.
According to Anis, the chance of survival in the United States if you have cardiac arrest outside the hospital is five to ten percent. For places like Pakistan the chances of survival are zero percent. He cited that the Scandinavian countries have the highest chances of survival and he attributed that to more people being CPR trained.
Dr. John Morgan, an emergency physician and Operational Medical Director of Loudoun County Combined Fire and Rescue System, serves in a role that oversees all pre-hospital medical care in the county. He said that there is a void that is currently not being filled regarding CPR training. "While there are national organizations that do great work, to have some kind of framework for communities that do not have an active community CPR program can greatly benefit from an initiative like this," said Morgan.
Morgan, who knows Anis from their work together as physicians at the hospital, said that this is a cause that they are both care about. "In our own county (Loudoun) there is opportunity for more community outreach on CPR and I'm happy to support him in this area. If you can educate more people that can absolutely make a difference," said Morgan.
Patrick Keough, owner and administrator of Keough Senior Living in Chantilly, VA., is both a patient of Anis and a supporter of the Ahya Foundation's mission of getting more people CPR certified. Keough, recalls going through symptoms of cardiac arrest at home and then going into full cardiac arrest once he arrived at the hospital. He credits Anis for giving him a second chance at life. Both Keough and his wife are CPR certified and he said that he believes everyone should be CPR trained because more lives could be potentially saved. "If my cardiac arrest would have happened at home as opposed to the hospital my wife would have started CPR. I would one hundred percent support the foundation and the mission," said Keough.
The Ahya Foundation uses the American Heart Association standardized training program for CPR and has already begun conducing programs. The foundation is currently laying the ground work for an international component of outreach which will utilize medical students in several countries including Pakistan, India, Bangladesh and others to train people on CPR.
While Anis said that everyone should try to get CPR certified he also mentioned that doing hands only CPR, even without mouth to mouth, can greatly improve the survival rate. His advice in an event of a cardiac arrest experienced by someone else was to remain calm, call for help and do chest compressions at a rate of 100 to 120 a minute (think of the beat of the Bee Gees song Stayin' Alive).
For more information, please visit Ahya Foundation.