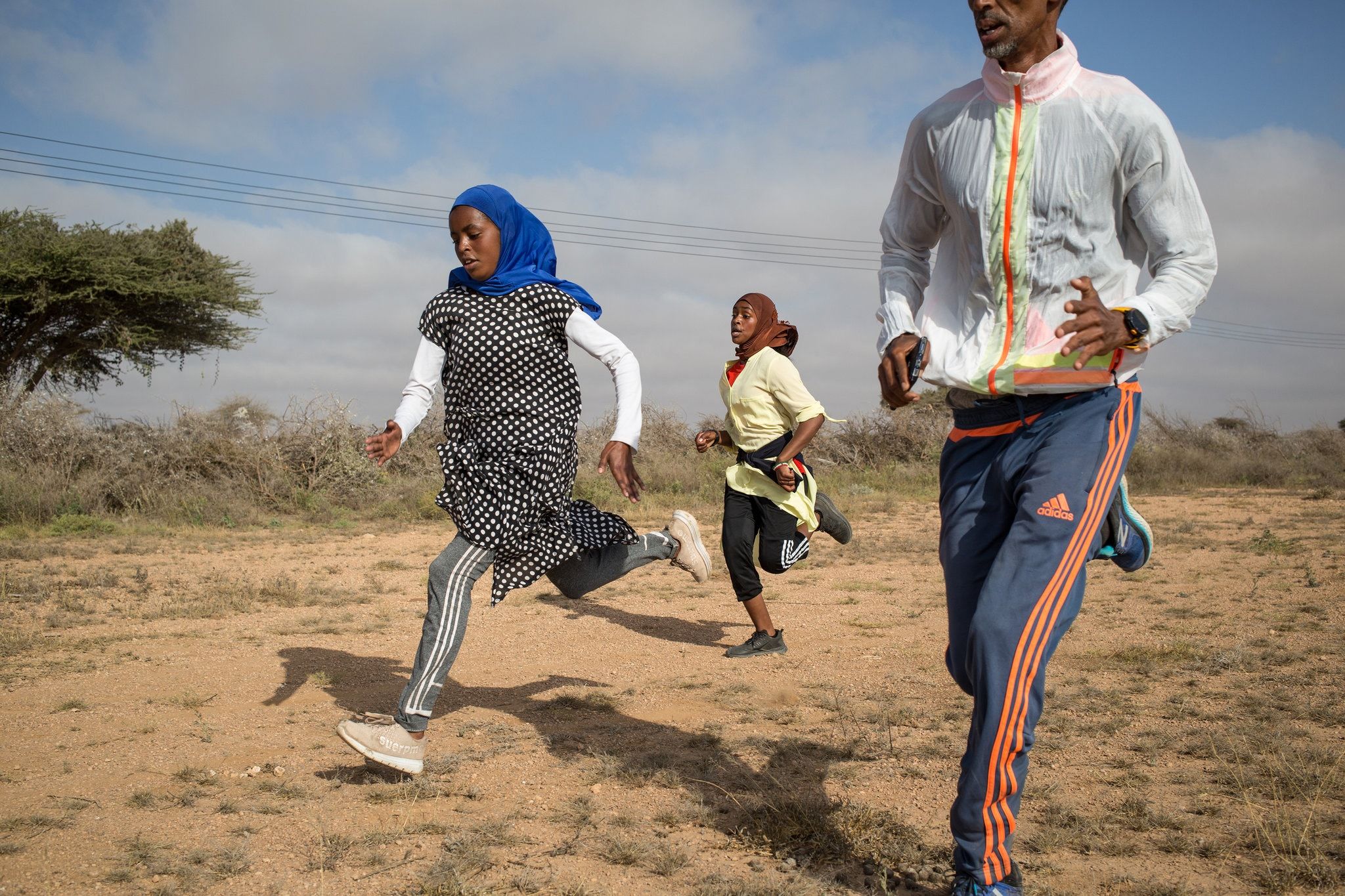 This year 55 Somali women ran in the Somaliland 10-kilometer marathon which is quite an achievement from last year when only 13 women participated. Many locals say it will take time before the culture shits to supporting female athletes but in the meantime, women aren't waiting. They're running.
The marathon began two years ago as a fundraiser for education in Somaliland (which declared independence from Somalia in 1991). There, women are twice as likely as men to be unemployed and less likely to reach higher levels of education, according to a recent study. But it's not all bad news for Somalian women as more are becoming doctors, entrepreneurs, teachers and human rights activists.
Asma Dhamac, a psychologist and mental health advocate, talks of the venom she experienced when she competed in the race. "They would say: 'Women are not allowed to run or wear trousers. You will become barren.'" But despite comments like these, "it's slowly becoming normal to see a girl running," observes Savannah Simons, a British national.
Hanna Mukhtar won the marathon this year and proudly declares, "When I run, I feel strong and free." She's 17 and Somaliland's future.