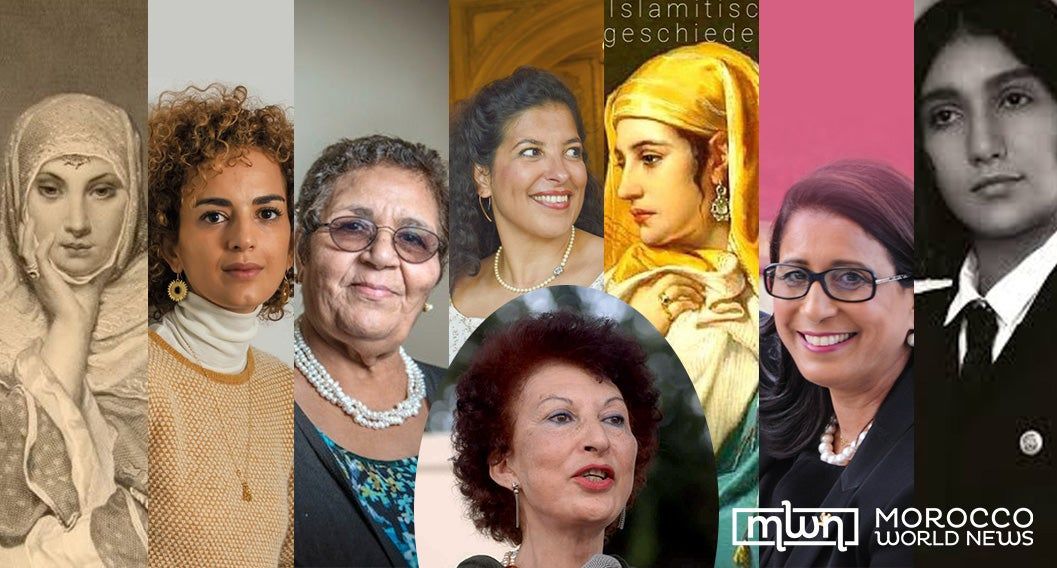 Morocco World News provides a "listicle" of amazing and inspiring Moroccan women who "overcame obstacles in their respective times and paved the way for future generations of strong independent women."
Fatima al-Fihri, founder of the world's first university
Fatima al-Fihri is known as the first person in history to establish the concept of a university as we know it today.
Born in A.D 800 in modern-day Tunisia, she moved to Fez with her family at a young age. The Al-Fihri family were well-off. Fatima's father made sure that she and her sister, Maryam, received a good education, something that was not common for women at the time. The two sisters inherited the fortune their father had earned.
Al-Fihri was a devoted Muslim, and decided to give back to her local community with the sudden wealth she had received. Despite not having any experience in building, she led and oversaw the construction of a grand mosque, a library, and what would become the world's first university.
The University of Al-Qarawiyyin was founded in 859 AD and is still operating today. UNESCO lists it as the oldest existing, continually operating higher educational institution in the world.
Fatima Mernissi, renowned sociologist and founder of Islamic feminism
Fatima Mernissi was an author, Muslim feminist and one of the greatest sociologists in Moroccan history. Born in 1940, Mernissi spent her childhood living with her mother and grandmother in Fez. She studied at the Mohammed V University in Rabat, the Sorbonne University in Paris, and earned a Ph.D. in Sociology from Brandeis University in Massachusetts in 1973.
Mernissi was a key figure of the Islamic feminist movement and wrote more than a dozen books in the fields of anthropology, sociology, and feminism. Her most famous literary works are "The Veil and the Male Elite: A Feminist Interpretation of Islam" and "Beyond the Veil: Male-Female Dynamics in Modern Muslim Society."
She passed away on November 30, 2015, and, as Morocco News reports, "will always remain an icon of modern thinking who defied the norms in an era where there were strict and widespread views on women's role in society."
Merieme Chadid, astronomer who planted the first Arab flag in Antarctica
Merieme Chadid was born in Casablanca on October 11, 1969. As a teenager, she developed an interest in astronomy and went on to obtain her Ph.D. in Astronomy and Astrophysics from the Paul Sabatier University in Toulouse in 1996. Soon after, she was recruited as a research engineer at the French National Center for Scientific Research.
Between 1998 and 2001 she was part of a successful mission to install the largest telescope in the world in the driest and most hostile desert, the Atacama Desert in Chile. In 2005, she became the first Moroccan woman to set foot in Antarctica and planted a Moroccan flag to mark the achievement. It is the first Arab flag to ever be planted at the South Pole.
For Chadid's achievements in science, she was awarded the Arab woman of the year in 2015. She has also been featured on Forbes magazine's list of the thirty most interesting and fascinating workers in the world.
For more #AmazingMoroccanWomen, CLICK HERE.