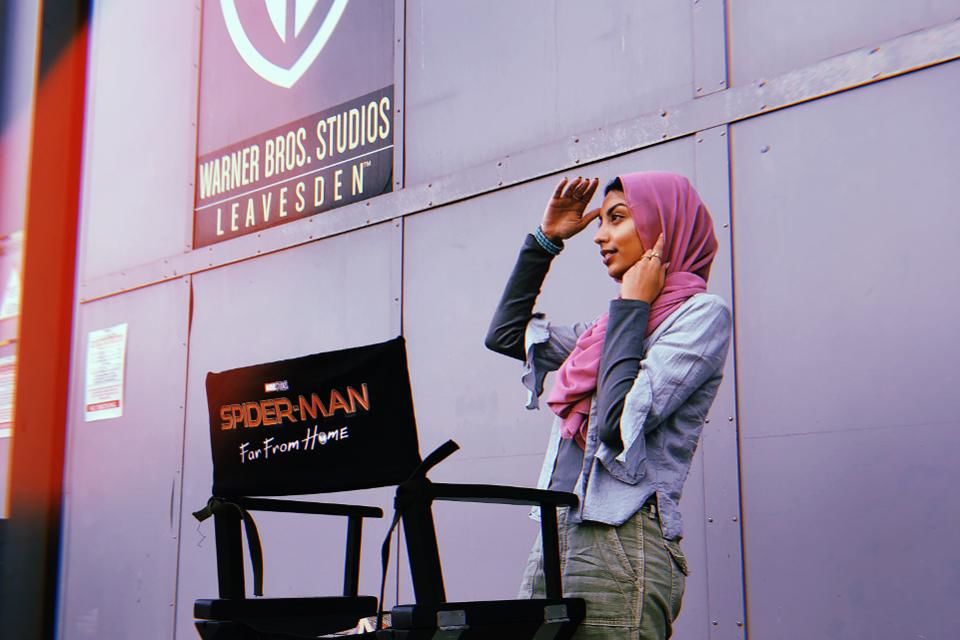 In Spider-Man: Far From Home, British actress and model Zoha Rahman plays Spider-Man's Muslim classmate, making it the first hijab wearing character in the Marvel Cinematic Universe!
When Ms. Rahman first booked the role, she wasn't told the character would be wearing a hijab. But when casting asked if she minded, she immediately took photos of herself wearing her mother's hijab and sent them to production. "It meant so much to me," recounts Ms. Rahman. "For me to have the opportunity to play a character and represent so many girls that I know personally and that I love and admire… We all grow up watching television and blockbuster movies and if we don't see ourselves on those screens, then we don't really exist, do we?"
Ms. Rahman says she believes Marvel is trying to adapt to the times. "They are realizing that the climate is changing around them and they have to cater to it. This is the world that we live in and this is our audience, and we want all our audience members to feel included."
"Spider-Man: Far From Home" is currently out in theaters. The film is directed by Jon Watts and stars Tom Holland, Zendaya, and Jake Gyllenhaal.