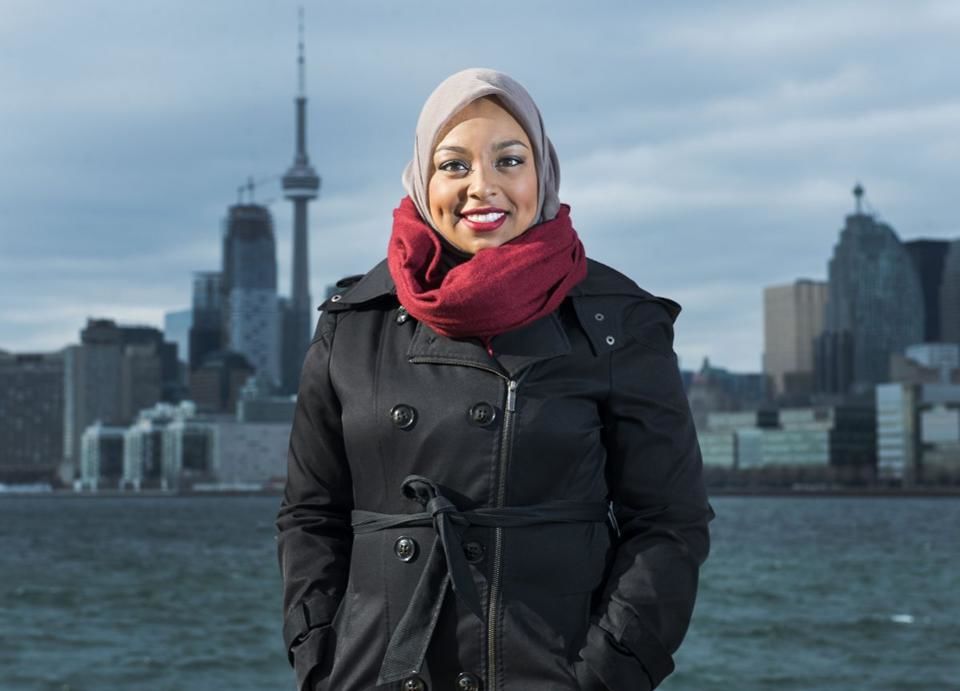 Two years ago, Toronto anchorwoman Ginella Massa made history when she made her debut on the late night news show CityNews. While there has been Muslim representation in Canadian media, Ms. Massa is the first hijabi anchor.
As a young girl, the broadcaster said she missed out on seeing representation in the media and is glad to be changing things for the next generation. "When I have young girls coming up to me saying how excited they are seeing someone like me in a mainstream medium, and that it makes them feel like it's something they too can aspire to be, that's what keeps me encouraged and inspired to keep doing the work I'm doing."
Ms. Massa got her big break when she co-produced and anchored an online web-series that served as a presentation reel to help get her current job on CityNews. At first she was concerned of a backlash about wearing a hijab but a mentor encouraged her to embrace her difference and turn that into an asset.
"I recognize that some of the people I work with would otherwise never have any interaction with a Muslim," says the broadcaster. "And it's opened their eyes and made them realize that Muslims have a vested interest in our society, that we're intelligent and talented, and we care about the same issues as many Canadians."