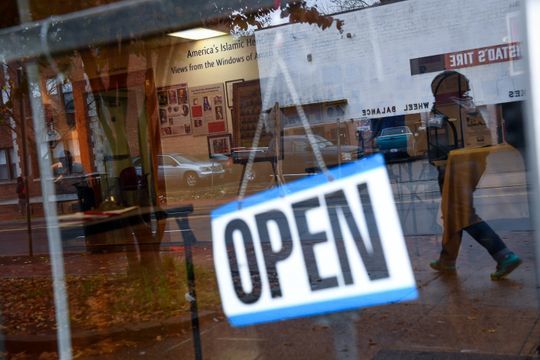 "Not even American Muslims always know this stuff exists," says Amir Muhammad, founder and chief curator of America's Islamic Heritage Museum.
Muhammad has quite the collection in his DC museum. He has personally collected gravestones all over the South dating to the 1800s with Islamic names written on them in Arabic; 200-year-old census records and wills and testaments from virtually every U.S. region that show vestiges of Islamic immigration plus the robe of the first U.S. Muslim judge, the uniform of the first Muslim U.S. Army chaplain and a wall filled with photos of contemporary American Muslim newsmakers and sports stars from Muhammad Ali to Sam Khalifa (the only Muslim player in the history of Major League Baseball). Muhammad says that the collection consists of a few thousand examples of Islamic life in America.
The museum started in 1996 as a traveling exhibition and then in 2011, moved into its DC location with a myriad of artifacts, documents and photographs that explore the contributions and legacies of American Muslims. "Quite frankly, a lot of American Muslims are not that conversant in their own history," states historian Muhammad Fraser-Rahim. Amir Muhammad's goal is to change that by "preserving and fostering educational community engagement programs and opportunities that provide access to, and understanding of, the history of Muslim Americans" (according to the museum's website).