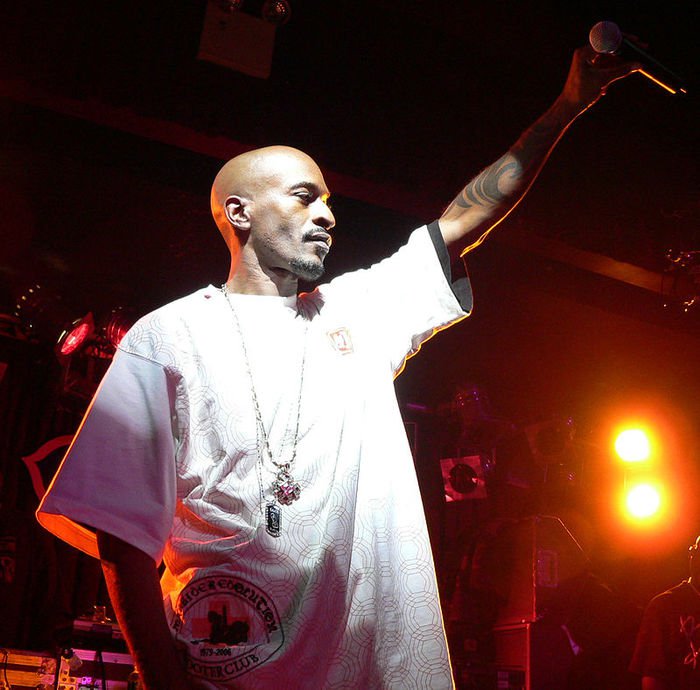 According to StepFeed, this listicle of male rappers have played a "major role in reshaping mainstream hip-hop by adding more depth to their lyrics and discussing pressing issues, ranging from Islam to politics and social justice."
1. Rakim Allah
Rakim converted to Islam at the age of sixteen and adopting the name Rakim Allah (his birth name is William Griffin). Rakim often mentions his faith in his songs. For example, in R.A.K.I.M, he raps: "Rugged and rough that's how I do it, Allah who I praise to the fullest."
2. Lupe Fiasco (Wasalu Muhammad Jaco)
Raised Muslim, American rapper Lupe Fiasco (AKA Wasalu Muhammad Jaco) says that Islam "plays a part in my life and everything I do, to a certain extent." In Muhammad Walks, he starts with the Islamic phrases: "A'udhu billahi min ash-shaytaan ar-rajeem (I seek refuge in Allah from the accursed Satan). Bismillah-i'r Rahman-i'r Raheem (In the Name of Allah, Most Merciful, Most Compassionate). Allahu Akbar (God is most great)."
3. A Tribe Called Quest members Q-Tip and Ali Shaheed Muhammad
The American hip-hop group includes two Muslims Q-Tip (AKA Kamaal Ibn John Fareed) and Ali Shaheed Muhammad. Muhammad was born a Muslim, while Fareed converted to Islam in the mid-1990s before changing his name.
4. Brother Ali (Ali Douglas Newman)
Brother Ali (AKA Ali Douglas Newman) converted to Islam at fifteen years old. Considered one of the most outspoken hip-hop artists in the world, Islam is a recurrent theme in his music along with social justice and politics. "Best believe the Qur'an influenced all of my songs," he says in his song Good Lord, which begins with "Bismillah Ar-Rahman Ar-Raheem".
5. Mos Def (Yasiin Bey)
Mos Def (AKA Yasiin Bey was first exposed to Islam at the age of thirteen by his Muslim father. Bey took the shahada – the Muslim declaration of faith – when he was nineteen years old. Many of his albums and live performances begin with the Islamic prayer "Bismillah ar-Rahman ar-Raheem".
6. Freeway (Leslie Edward Pridgen)
Freeway (AKA Leslie Edward Pridgen) took the Islamic shahada when he was fourteen years old. Islam helped transform Freeway's once edgy music. "The fans can get more out of my music now because I have more of a message," he told CNN. "I'm more conscious about what I say now because in Islam, we believe that you're going to be held accountable for everything that comes out your mouth."