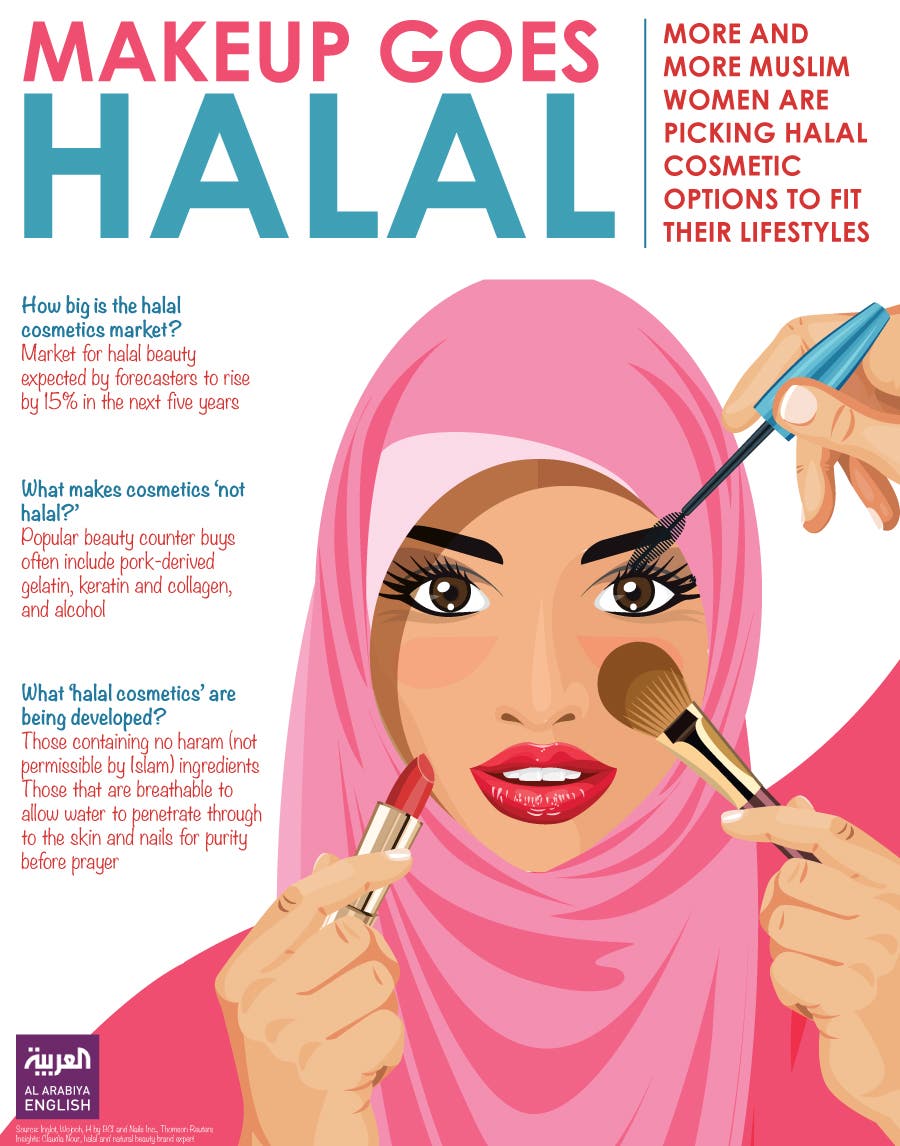 While many observant Muslim women follow a halal diet which consists of foods and drink permissible under Sharia law (consuming pork and drinking alcohol are not allowed), the question arises as to where that leaves the use of cosmetics? Many popular beauty products are made out of pork-derived gelatin, keratin, collagen, and alcohol. Waterproofing additives also make cleansing before prayers nearly impossible.
"A big percentage of Muslim women, especially new converts, are unaware of what's really in their make-up. Others may suspect, but they are a little scared to confirm it – they're willing to stay in denial for a little longer because they think they don't have an alternative," says Claudia Nour, the New York-based founder of halal beauty brand "Glow by Claudia."
Halal beauty brands like" Glow By Claudia" and "OnePure, a skincare company founded in Dubai by Layla Mandi, are created by Muslim women who know first-hand the market they serve. Analysts report that the halal beauty market is on track to grow by 15% in the next five years.