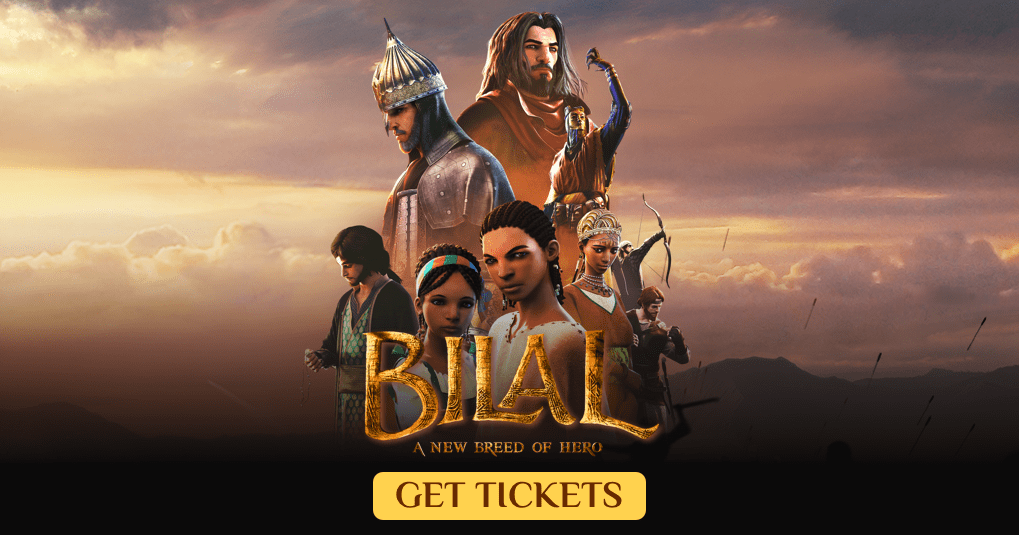 MOST Resource's own Alex Kronemer and Michael Wolfe co-wrote the screenplay for Bilal: A New Breed of Hero which is currently out in theaters. Here's what Common Sense Media has to say about the #MustSee film —
Bilal: A New Breed of Hero is a historical adventure based on the true story of Bilal ibn Rabah (voiced by Adewale Akinnuoye-Agbaje), an Abyssinian slave turned Middle Eastern revolutionary who was a prominent figure in ancient Islamic history. Although it's animated, it's pretty intense, with lots of violent action… Although the movie is about one of the earliest converts to Islam, there's no actual mention of religion in the film, which focuses on Bilal's journey from slave to warrior for equality. But older moviegoers may recognize Mecca's Kaaba, as well the crescent moon symbol and the description of the monotheistic faith and philosophy that Bilal's mentors follow.
Families who watch the film together will have plenty to discuss about the story's historical, faith-based and inclusive aspects, as well as its messages about equality, the value of faith and the importance of freedom for all.
And be sure to click for an interview with Alex Kronemer and for the movie trailer.