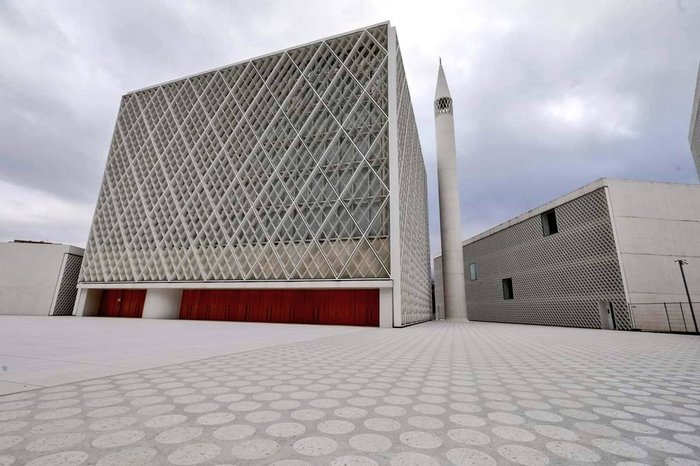 Slovenia recently opened its first mosque in the city of Ljubljana. It was 50 years in the making as the original request was filed back in the 1960s when Slovenia was still part of former Yugoslavia. Opponents have tried to halt construction multiple times, but ground finally broke in 2013.
Slovenia's Muslims make up 2.5% of the country's 2 million people and are considered the second largest religious group. The majority of the population are Christians.
Arab News reports that the the Islamic center features a community's office, an education center (which includes a library), a restaurant, a basketball court and a 40-meter (131 feet) high minaret."
Nedžad Grabus, head Mufti of the country's Islamic community, says that the mosque's opening is a clear "turning point" in the lives of Slovenia Muslims.