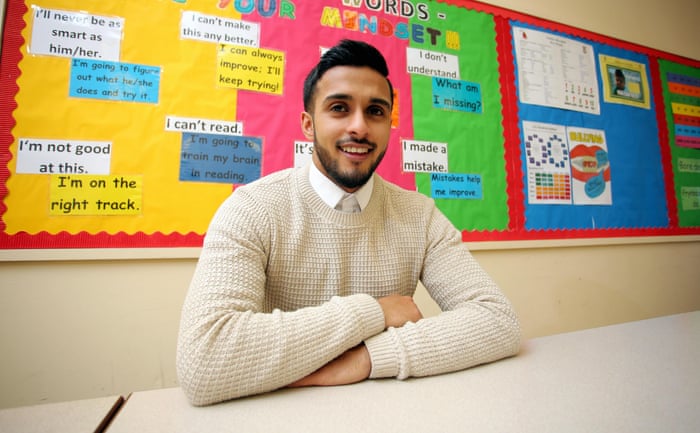 Last week, British teacher Juhel Miah was on a school-trip heading to New York from the UK, when he was abruptly pulled off the flight by U.S. officials. The school teacher, who was chaperoning his class, says he feels humiliated by the experience, and is demanding an explanation from the U.S. authorities.
Mr. Miah holds a valid visa and says he has not been to any of the seven countries (Iran, Iraq, Syria, Yemen, Somalia, Sudan and Libya) whose citizens were the subject of Trump's travel ban (which is currently on hold). His parents are of Bangladeshi origin. "None of my family has been to those countries. My brother flew to Florida last year. I still can't pinpoint why me." The UK government advice states: "We have confirmed with the US government that British passport holders (regardless of country of birth or whether they hold another passport/nationality) aren't affected by the executive order."
"It made me feel so small, as if I had done something wrong, as if I am a criminal," says the teacher who has no criminal record. "Everyone must have been thinking that – even the kids from my school. I hope not but that's what was going through my head. I didn't know where to look.
"This shouldn't happen to anyone. I've followed all the procedures. I've ticked all the right boxes yet they made me feel like a criminal. I've got no criminal record, I've never been in trouble. I was in shock, I couldn't believe it was happening. I felt powerless, as if I was being targeted and there was nothing I could do.
"I gave one of the American officials there my passport. My first name is Mohammed. It felt as if straight away she looked up and said: 'You've been randomly selected for a security check.'
"No one could give me an explanation. The only thing I can put it down to unfortunately – I hope I'm wrong – is because I'm a Muslim. That's all I can put it down to. I hope that's not true."