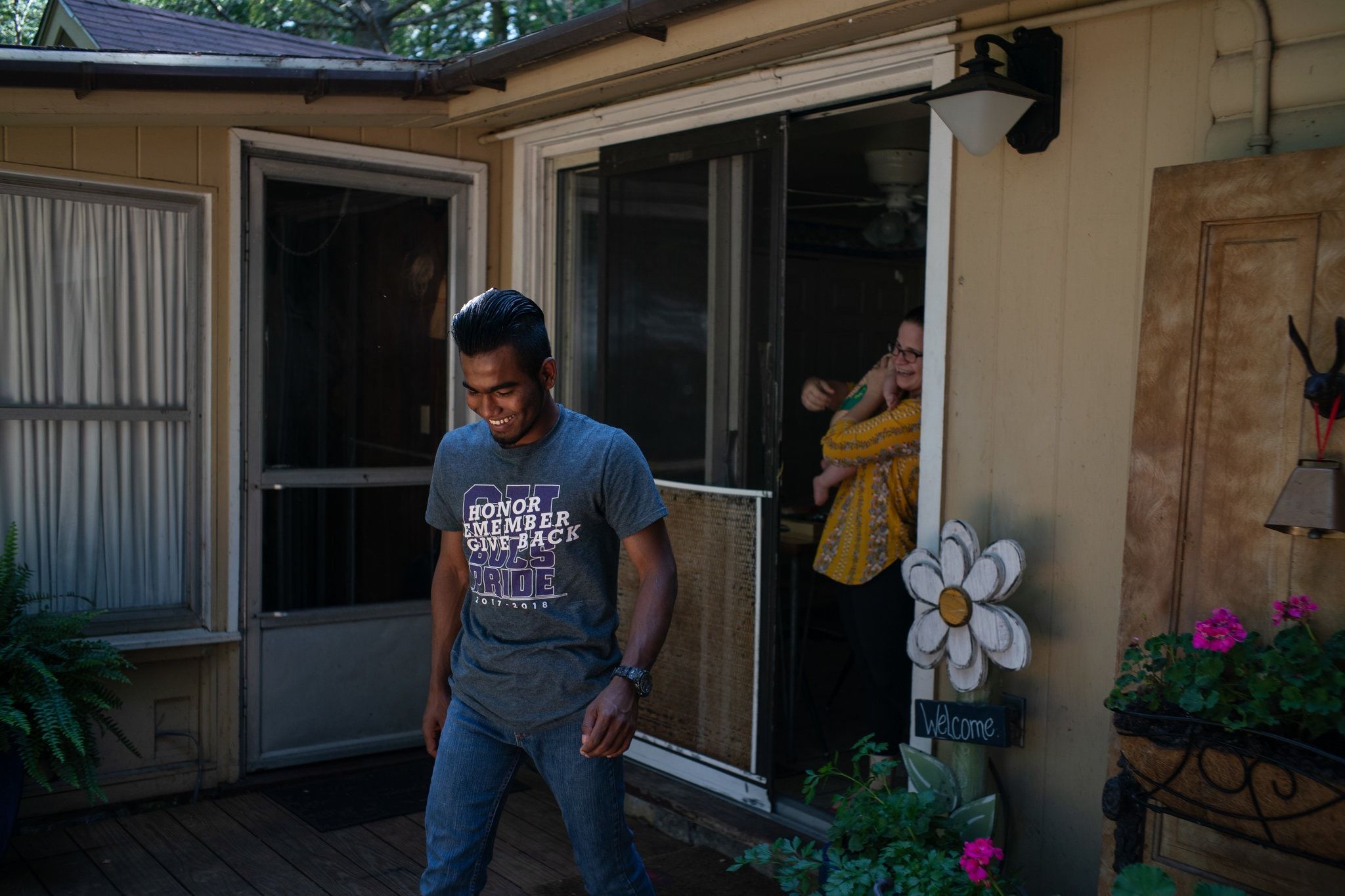 Hefzur Rahman says he stays up all night worrying about his parents. Herzur is a Rohingya Muslim who, at the age of 11, was forced to flee Myanmar with his family into neighboring Bangladesh. Eventually his parents scraped together enough money to pay smugglers to put their son on a boat and escape.
CUT TO today and Herzur is a healthy teenager, safe, now living with a foster-family in Elk Rapids, Michigan – a far cry away from Myanmar.
According to the New York Times, "About 730,000 Rohingya fled Myanmar in the summer of 2017, and almost all of them, like Hefzur's parents, are living in camps in neighboring Bangladesh. A few thousand have been admitted to the United States — part of a dwindling number of refugees granted resettlement under a program that [the government] has been scaling back and is expected to slash again this week."
For the dozens of children like Hefzur, who have been arriving from Myanmar without family, their dreams of reunification are starting to fade giving way to depression and anger. "My dream is to bring my family here," says Hefzur. "I'm afraid my mom and dad will die before I can touch them again."
Bruce Mossburg, program director for refugee foster care at Bethany Christian Services, says the Rohingya refugees struggle with survivor's guilt. "It's hard for them to heal and move forward if their families are in crisis and they do not know if they will ever see them again. Cutting the numbers [of entry into the United States] is devastating for them."
But it's not all dire news. Many Rohingyas have resettled to the city of Grand Rapids, Michigan where they have bonded together — they attend mosque together, exchange the latest news about developments affecting their families and have formed a new soccer club.
The Grettenbergers are Hefzur's foster-parents and though they're not Muslim, they say they respect their foster-son's faith and do their best to make sure he's observant. They drive him to the local mosque every Friday for prayers, and have also purchased a prayer rug and Quran for him. "It took time for him to see us as allies," says Mrs. Grettenberger "Eventually, he put the anger aside and embraced what help we are able to give."