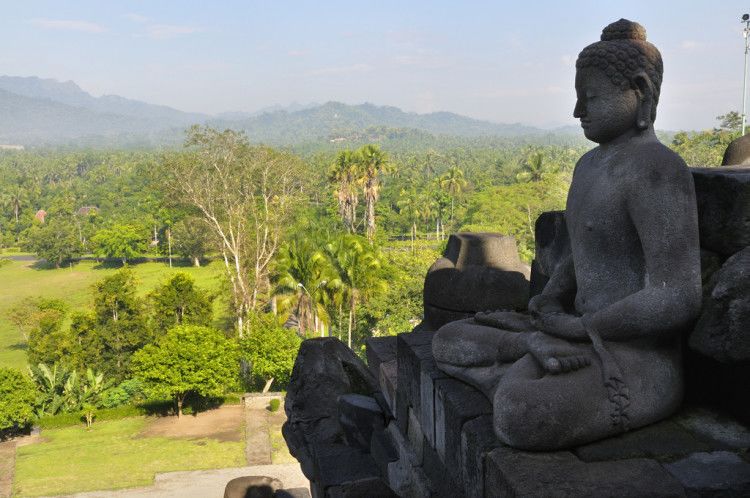 "The goal in 2019 is to have Indonesia rank first as the most hospitable destination for Muslim tourists according to the Global Muslim Travel Index (GMTI)," proclaimed head of Tourism Ministry, Arief Yahya.
Business Insider encourages a road trip through Jakarta, Indonesia and here are some of their suggestions:
— Road trip to explore Jakarta where you can see different beautiful landscapes, their culture, and experience life on the world's most populous island of Java.
— Explore the metropolis of Jakarta by heading directly to the south coast to avoid the downtown areas from the airport. Although the place is only less than 100 kilometers away, the trip can take up to four hours, given the country's traffic.
— Visit the coastal town of Pelabuhan Ratu, or also known as "Harbor of the queen," to enjoy sightseeing and shop at the same time. According to the South China Morning Post, you can see hundreds of wooden fishing boats here, and a quayside market full of tropical fish, squid, shellfish, and crabs.
— Take a side tour by going to the coastal road west and turn to a narrow side road to Sawarna beach. You can enjoy walking on a long sandy beach that runs for about 2 kilometers. The place is also popular as a surfing location because of its big waves. It is also known for its beautiful view with its wave-carved rock platform topped with two "neighboring outcrops of rock" that stand like "house-sized natural sculptures."
— When you return to the road, you can see rural villages full of Dutch-inspired houses – single-story and topped with gabled roofs that extend to cover verandas. It also has brick red roof tiles that oppose the walls' bright colors like orange, red, and blue. If you are lucky, you can also witness a village hosting a wedding party.