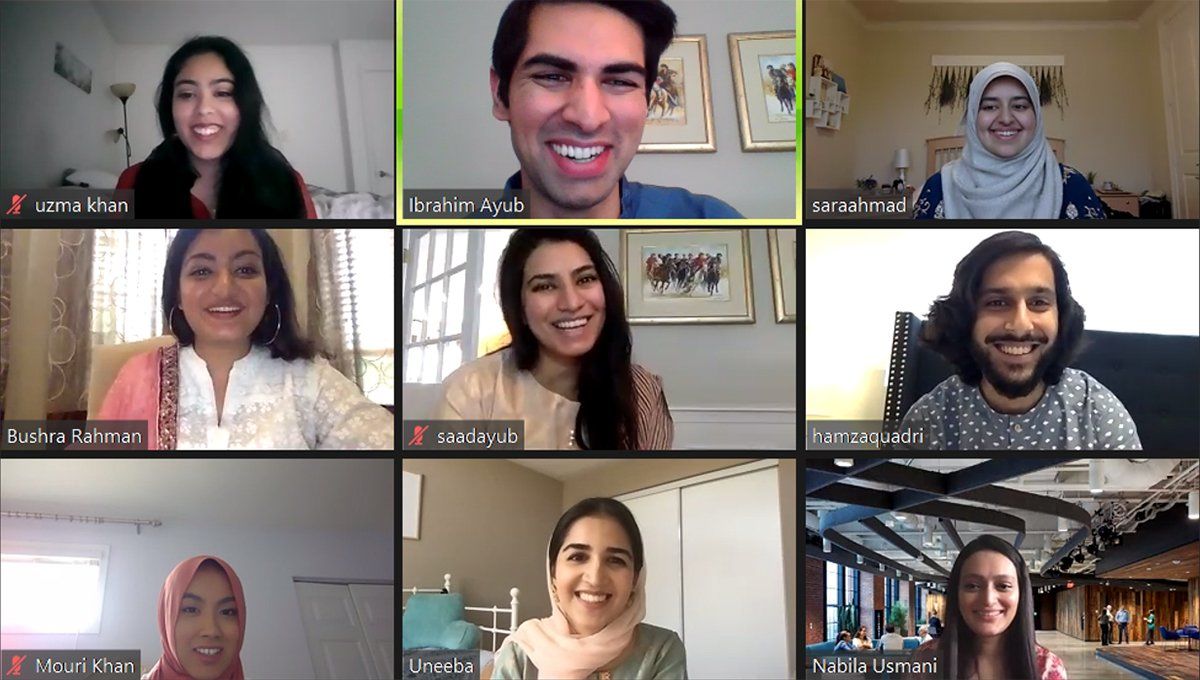 During this year's Ramadan, many Muslims took the limitations of quarantine (due to the Covid-19 pandemic) and made the most out of it by connecting digitally through virtual iftars, and Zoom Quran study groups and game nights. Organizers and participants say despite these hindrances, many still felt a connection.
"I think that's 100% our biggest takeaway," says Uneeba Mubashsher, co-founder of "Remote Ramadan 2020." "Going into this, everyone thought that Ramadan in community would be completely lost, but we can actually build meaningful relationships with technology."
Ms. Mubashsher and her colleague, Ibrahim Ayub, say that "Remote Ramadan" started out of necessity as they were planning an in person event but had to pivot due to the quarantine. And thus "Remote Ramadan 2020" was hatched which featured a private Facebook group, a newsletter, and a "bazaar" weekly Zoom call where participants talked about such topics as lessons from Ramadan and life (and copings) under quarantine.
"If you create a space and foster inclusion and open-mindedness, people really quickly build a bond," says Ms. Ayub. "We all formed an attachment and had a magical time together."