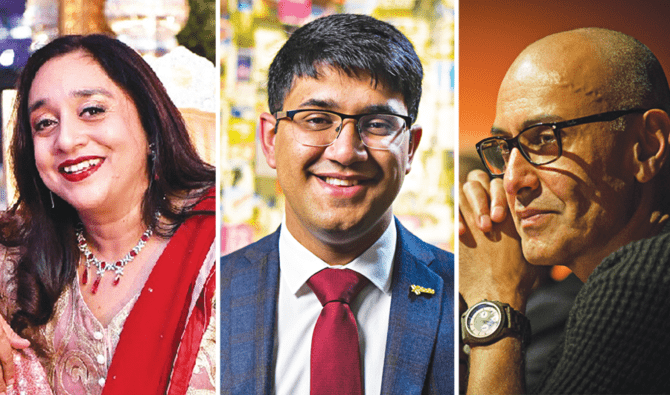 Arab News Reports that a "record number of Muslims have been named in the Queen's New Year Honors list for achievements ranging across technology, the arts, business and community work."
Among the 1,148 recipients are the following Muslim movers and shakers (per Arab News):
— Dr. Malik Ramadhan, head of the accident and emergency unit at the Royal London Hospital, operated through the night on 12 victims of the London Bridge terror attack in June 2017.
— As executive director of the Muslim Women's Network, Faeeza Vaid helped set up the charity's helpline to assist women fleeing forced marriages or at risk of "honor" violence. "I call myself a Muslim feminist," said Vaid. "My faith tells me I need to stand for equality and justice."
— Saeed Atcha is the youngest person named to the list. At 22, he is CEO of his own magazine publishing venture, a trustee of several charities, a trainer, mentor and motivational speaker.
— Abul Kalam Azad Choudhury, who founded the Azad Choudhury Academy and Welfare Trust, received a Master of the Order of the British Empire (MBE) for services to education in Bangladesh.
— Immigration officer Jahaid Ahmad was honored for services to law and order.
— Farook Chaudhry contribution to the dance field was also recognized. Arab News makes the point that while "Muslims are not generally seen to have a strong tradition of dance, unlike poetry and literature", Chaudhry says that the OBE is recognition of the wealth of talent in the Muslim world. "It is a testament to how, despite all the paranoia and the negativity about the Muslim world and what it brings, it is such an important source of talent and it is making a difference to how we live our lives. It's a big message because it shows that all the work on integration and celebrating diversity is bearing fruit."