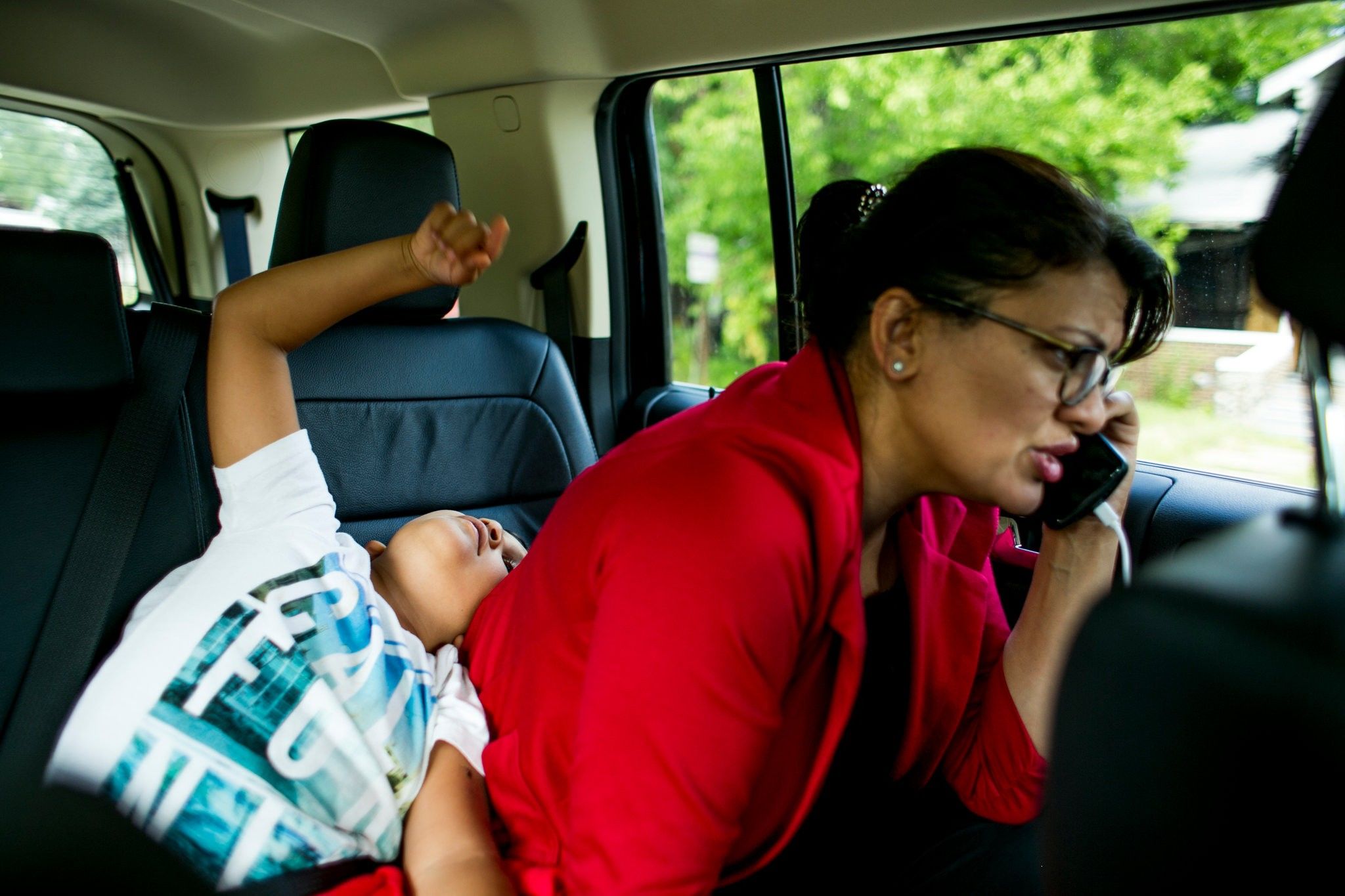 After winning the Democratic primary in Michigan's 13th Congressional District, Rashida Tlaib (pronounced ta-LEEB), a daughter of Palestinian immigrants, is almost certain to become one of the first Muslim women to serve in Congress come November when she will run unopposed. (She could be joined by Ilhan Omar who won the Democratic primary in her Minneapolis House district Tuesday night).
An attorney and single mother of two boys, Ms. Tlaib was a state representative in Michigan for six years, and says she plans to take up her home city Detroit's civil rights heritage as a champion for a $15 minimum wage, Medicare For All, and abolishing ICE. "There's an Islamic saying: 'After you take care of your family at home, you take care of your neighborhood,'" says the politician. "What brings me close to faith is community organizing."
Ms. Tlaib attributes her political vision and sense of justice to her Palestinian heritage. In an interview with the New York Times, she doesn't shy away from this and talks about checkpoints around her relatives' homes near Ramallah and how they limit Palestinians access to health care and education.
Ms. Tlaib first drew national attention when she confronted Donald Trump during a 2016 speech to the Detroit Economic Club. New York Times says that "her story offers a remarkable counterpoint to anti-Muslim policy and sentiment rising around the country, and especially to President Trump, who has banned travel from several majority-Muslim countries."
When Ms. Tlaib takes her oath of office in November, she says she will be wearing mother's thobe, a traditional Palestinian dress, and looks forward to swearing her oath on Thomas Jefferson's Quran.