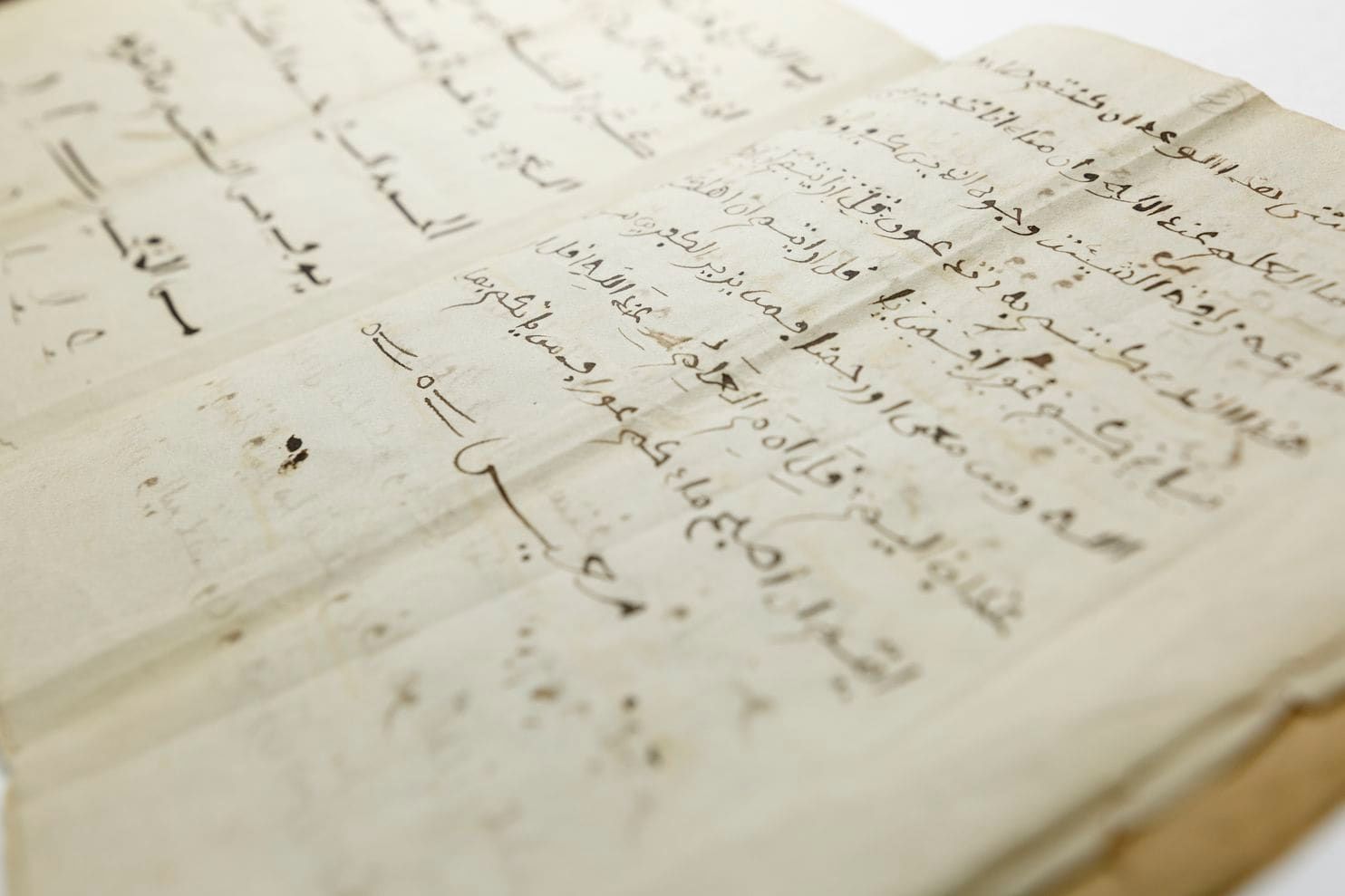 Thanks to the Library of Congress, the only known existing autobiography of a slave written in Arabic in America is now freely available to the public online. Born in 1770, Omar ibn Said lived in modern Senegal where he was captured at age 37, taken to Charleston, S.C., and sold as a slave. He ran away in 1810 but was captured again, and was eventually bought by James Owen. He remained enslaved until his death in 1864.
An estimated 20% of enslaved Africans taken to the Americas were Muslim, including Said. He was also a wealthy and highly educated Islamic scholar who studied under his brother and other Muslim religious leaders. In 1831, Said wrote a 15-page autobiography which was recently acquired by the Library of Congress, and is now available for public viewing in Washington, D.C. and online (click HERE).
"It is very important … for many reasons," states Mary-Jane Deeb, chief of the library's African and Middle Eastern Division. "First … it's an autobiography written by a slave while he was still a slave. He's not a freed man. He dies a slave. Also, as a result of years of Islamic studies in Africa, he wrote in Arabic, which few people in the United States, almost certainly including his owners, could read. He could be more candid. And as far as we know, this is the only extant manuscript of a slave in Arabic, still in existence…"
For more on a historical account of enslaved Africans who were Muslim, be sure to watch Prince Among Slaves, a docu-drama about the plight of Abdul Rahman, a highly educated African prince who tragically was kidnapped to America where he was enslaved.