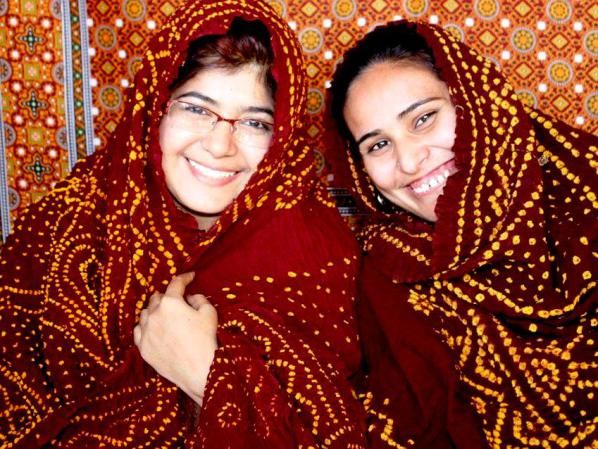 Photo Credit: Huffington Post
Khalida Brohi is a sweet-faced young Pakistani woman with the giggle of a little girl and the heart of a warrior for justice. At the tender age of 24, she has seen more of life (and death) than any young woman should; she's been shot at, bombed, stalked, filmed, lauded and reviled for her work to end honor killings in the tribal villages of Pakistan — and like her friend and co-activist Malala Yousufzai, the 15-year-old Pakistani women's rights activist who was shot by Taliban militants in October for her work educating girls, Khalida has been doing this dangerous work since she was a teen.
Now Khalida has decided to take her crusade for justice and equality somewhere totally new: to the runway. Using Pakistani tribal embroidery stitched by the hands of women who have never seen a fashion model or dreamed of that kind of freedom, she's created Sughar, a line of handbags, clutches, slip dresses, shoes and pillows that are high-impact, high-fashion and highly irresistible.