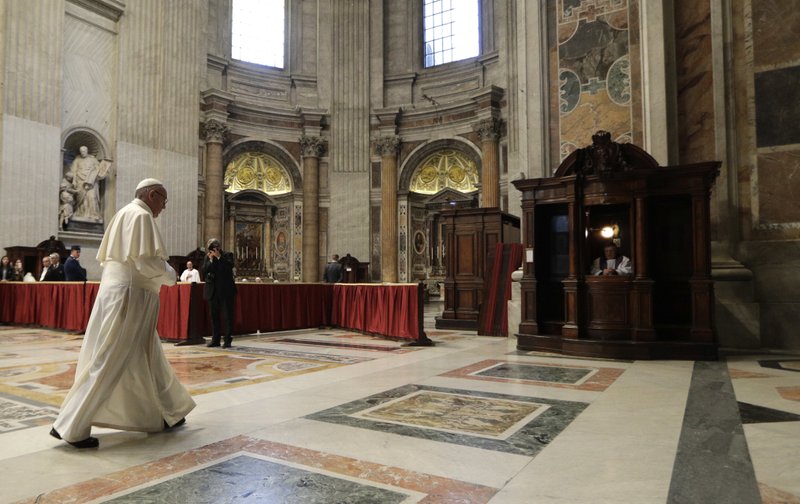 Pope Francis has accepted an invitation to visit Egypt from President Abdel-Fattah el-Sissi, and will be traveling there in April. The AP says this reflects "improved Vatican-Muslim dialogue after years of tension that developed during the previous papacy of Pope Benedict XVI."
El-Sissi's spokesperson said the Egyptian president hopes the visit will cement the "spirit of tolerance and dialogue" among followers of different faiths, and further isolate extremism.
Pope Francis will also meet with Sheik Ahmed el-Tayyib who is the imam of Al-Azhar mosque and one of Egypt's top Muslim clerics. The imam visited the Vatican last year. The meeting was "seen as reopening an important channel for Catholic-Muslim dialogue after Al-Azhar had frozen relations with the Vatican. The freeze was triggered by demands by Pope Benedict in 2011 for greater protection of Christians in Egypt following a New Year's Day bombing of a Coptic church in Alexandria that killed 21 people" (according to AP).
A conference was recently held at Al-Azhar mosque which focused, according to AP, on how Muslim and Catholic leaders could work better to "counter fanaticism, extremism and violence in the name of religion." The conference was attended by the Vatican's key person on Muslim relations, Cardinal Jean-Louis Tauran.
Egypt is a Muslim-majority country where about 10% of the country's 92 million people are Christian. Most of Egypt's Christians are members of the Orthodox church led by Pope Tawadros II. During his trip, Pope Francis also plans to meet with Catholic bishops in Egypt and Coptic Orthodox church leader Pope Tawadros II.