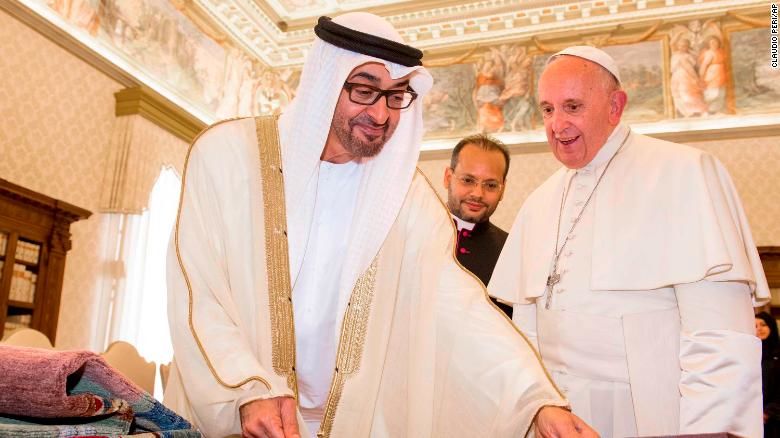 Pope Francis arrived in the United Arab Emirates on Sunday, making him the first pontiff to visit the Arabian Peninsula, the birthplace of Islam. The overwhelming majority of Emiratis are Muslim, but, according to CNN, the country hosts a large expatriate population, some 1.2 million of whom are Christian. In a video address from the Vatican on Thursday, Francis said the trip marks "a new page in the history of relations between religions, confirming that we are brothers and sisters, even though we are different."
During the three day visit, the pope will meet with the Council of Muslim Elders at Sheikh Zayed Grand Mosque in Abu Dhabi. The Council specializes in interfaith dialogue.
According to the New York Times, last month Pope Francis told ambassadors at the Holy See that the visit to the Emirates represented an opportunity to improve understanding and relations between the faiths, especially as this year "marks the 800th anniversary of the historic meeting between St. Francis of Assisi and Sultan al-Malik al-Kamil of Egypt."
For more on the historic meeting between St Francis and the Sultan of Egypt, and the relevance to world events today, be sure to check out the PBS docu-drama The Sultan and the Saint, produced by Unity Productions Foundation.