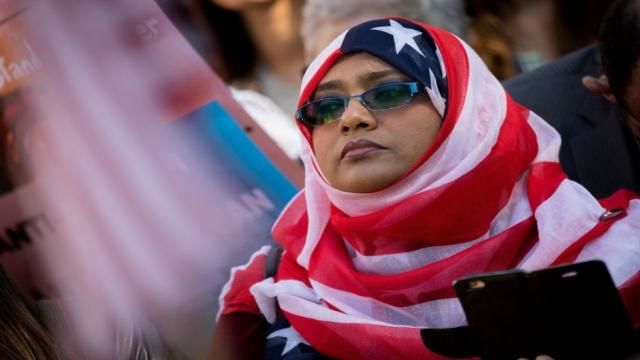 Tuqa Nusairat is a deputy director at the Atlantic Council, and in this op-ed for The Hill, reflects on how far the American-Muslim communities have come since the election of Donald Trump. "We have stepped up our engagement with public officials, expanded and diversified our coalitions, and mobilized our community to act on a range of issues, many of which we ignored in the past."
And here are some snippets from the empowering piece:
— Over the past year, Muslims have organized, canvassed, volunteered, phone-banked, donated to and engaged with their representatives in ways we had not seen before. More importantly, young Muslims now are keenly aware of what is at stake if they choose to stay on the sidelines.
— As my friends and I joined the sea of pink hats with our pink hijabs on Jan. 21, 2017, we felt a sense of community that renewed our faith in the values of this great country… [and] a call to use this moment as a launching pad for what will be our collective commitment to get to work… going out to our communities, educating ourselves on the nuances of local government, signing up to volunteer at community organizations, and writing, calling and meeting our representatives at every opportunity to make our voices heard.
— The first immigrant Muslims moved to the United States looking for the democracy and opportunity lacking in their homelands. Their children are "doing democracy." From running for office to lobbying for better schools and criminal justice reform, Muslims in the United States no longer are standing on the sidelines. Politicians from across the political spectrum should take notice.