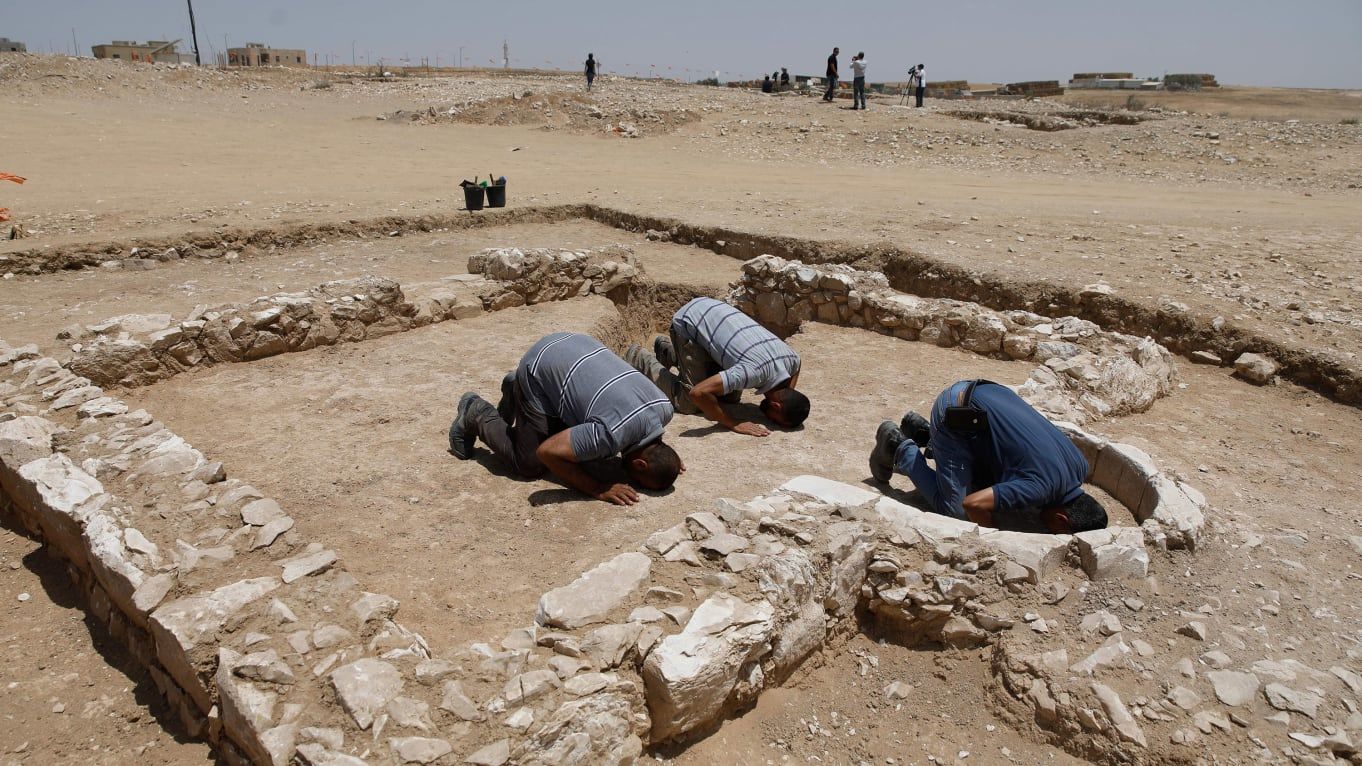 The remains of one of the oldest mosques in the world was recently discovered in Rahat, Israel. Archaeologists surveying a future construction site discovered remnants of the mosque which is believed to be constructed around 600 or 700 A.D. If the dates are correct, the mosque was active just a few years after the death of the Prophet Muhammad in 632 A.D (peace be upon him).
The directors of the excavation, Jon Seligman and Shahur Zur, described the discovery as "a small rural mosque, dated to the 7th to 8th centuries C.E., is a rare finding anywhere in the world, especially in the area north of Be'er Sheva, where no similar building has previously been discovered."
The mosque — a simple open-air rectangular building — was identified by the presence of a mihrab (prayer niche) which faced south towards Mecca. The discovery of a nearby agricultural settlement from the same period indicates that the mosque was integral to the needs of the nearby farming community.
Oliver Scharbrodt, professor of Islamic studies at the University of Birmingham, says that the archeological findings show that "the early Arab Muslim settlers were not simply city-dwellers ruling over a non-Muslim rural population but already owned land and engaged in farming at this very early period of the Arab-Muslim conquest of the Middle East."