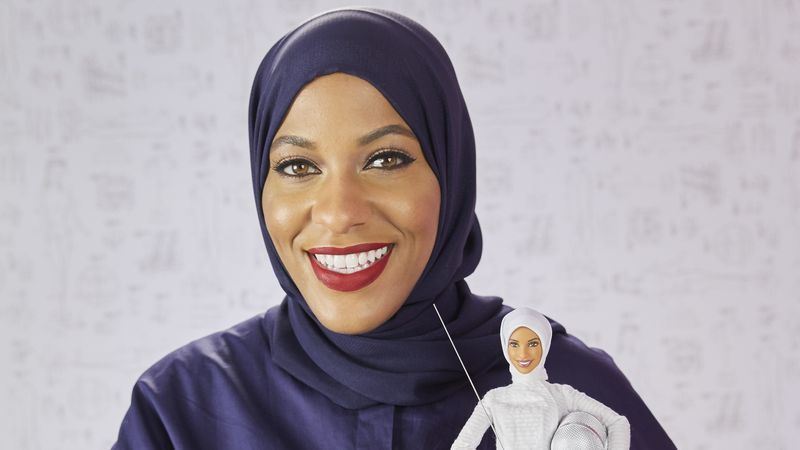 In 2016, Ibtihaj Muhammad made history as the first Muslim-American woman to wear a hijab while competing for the U.S. Olympics team, and this year the fencer is making history yet again with the launch of a Barbie doll in her likeness. Mattel has announced a new line of "Shero" dolls (i.e. female heroes) which celebrates boundary-breaking women.
Ms. Muhammad calls this honor "super humbling" and joins an impressive roster of other "sheroes" including Ashley Graham, Zendaya, Kristin Chenoweth, Gabby Douglas, Emmy Rossum, Trisha Yearwood, Misty Copeland and Ava DuVernay. "It's so cool to see myself in this little doll form with my fencing uniform on," says the Olympian. "It says my name on the back and it has a fencing mask and the little sabre. I just love it."
"I'm excited to just partner with a brand that I know honors powerful women who are breaking barriers and whose sole goal is to impact the future leaders of tomorrow," continues Ms. Muhammad. The Ibtihaj Barbie will be released to the public in the fall of 2018.