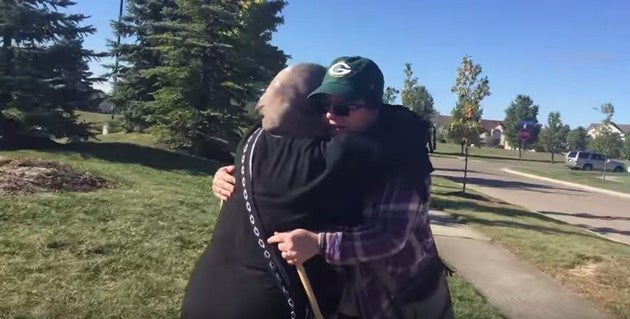 This weekend, a woman named Annie was planning to join in on an anti-Islam protest at Ohio's Noor Islamic Cultural Center, but instead was eventually swayed to put down her rhetoric and anti-Islam signs, and come into the mosque and take a tour.
"We felt bad for her," says Imran Mali, president of the mosque's Outreach Program. "When you're facing so many people, you go on the defensive, but love won."
Before departing, Annie reportedly told a mosque member, "I had no idea Muslims could be nice to me, even after I stood out there with those signs. Sorry."
The exchange between interfaith supporters, mosque members, and Annie is all captured on video, a fascinating watch!