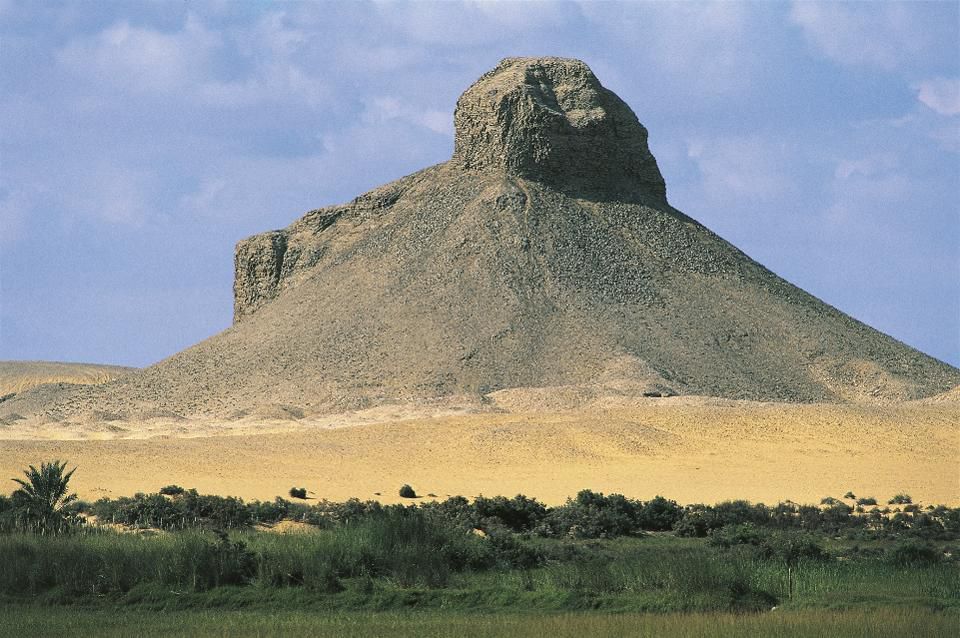 Francis Tapon is the creator of "The Unseen Africa" and in the last five years has traveled nonstop to all 54 African countries. In this op-ed for Forbes, he writes about the off-the beaten path travelers should consider when visiting Egypt. Here are some tips:
— The Egyptian pound has been hammered. One US dollar used to buy five Egyptian pounds. Today, one US dollar buys nearly 18 Egyptian pounds. In other words, Egypt is on sale right now. Even the Pyramids are reasonably priced.
— You may have heard about the world's earliest pyramids: the Bent Pyramid, the Red Pyramid and the Step Pyramid (the Pyramid of Djoser). These were built before the Giza Pyramids, which makes them particularly fascinating. In fact, two of them were build built by Old Kingdom Pharaoh Sneferu. Our guide, Ramez Salama, is an Egyptologist, and said that the Bent Pyramid is fascinating because it's one of the earliest architectural errors still standing.
— To understand Egypt, you must dive into Islam. In some countries, a non-Muslim cannot enter a mosque. Fortunately, in Cairo, men and women can visit the Mosque of Ibn Tulun. It's one of Cairo's oldest and most expansive mosques… One of the best things about this mosque is that you can walk up a long flight of stairs and enjoy a spectacular panoramic view of Cairo.
— You can visit the Khan Al-Khalili. At first glance, it will feel a bit touristy. However, 99.9% of the people we saw were Egyptians. It's everything you would hope for in a souq (marketplace). It's a shopping mecca. It's a perfect place to practice your haggling skills.
— If you've never seen them, the Giza Pyramids should be number one on your list of things to do and see in Cairo. The National Museum is another popular and excellent option.