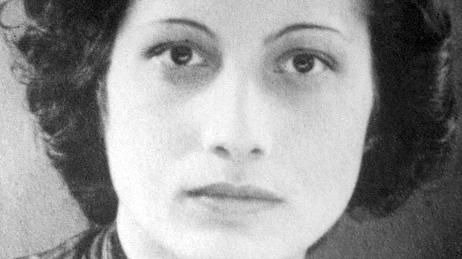 As an observant Muslim Sufi pacifist, Noor Inayat Khan was an unlikely candidate to spy for Britain against the Nazis. She trained for the Women's Auxiliary Airforce and was later recruited as a secret agent for the Special Operations Executive (SOE). In 1943, she became the first female radio operator sent into Nazi-occupied France. Tragically, she was shot and killed by the SS at Dachau concentration camp.
Today, Khan's life and legacy has been brought to digital life in a new exhibition entitled Noor Inayat-Khan: A Woman of Conspicuous Courage, produced by Commonwealth War Graves Foundation and shown at Runnymede Air Forces Memorial. The exhibit encourages you to get a feel for what it's like to be an uncover agent and "put your code-breaking skills to the test" with state-of-the-art technology.
Julian Evans, the director of the exhibit, says that Noor's story is an inspirational one. "We believed it important, as the custodians of the memorial on which her name is inscribed, to help give it greater prominence. We hope that the exhibition will encourage more people to visit the Air Forces Memorial to explore the story of Noor and the 20,000 other members of the Commonwealth Air Forces who are commemorated here."
The Runnymede Air Forces Memorial is located in Englefield Green, England where you can access the digital exhibition.
And if you're not over in England, the film version is more than accessible. Be sure to watch Enemy of the Reich: The Noor Inayat Khan Story, produced by our sister company, Unity Productions Foundation, and available on various streaming services.