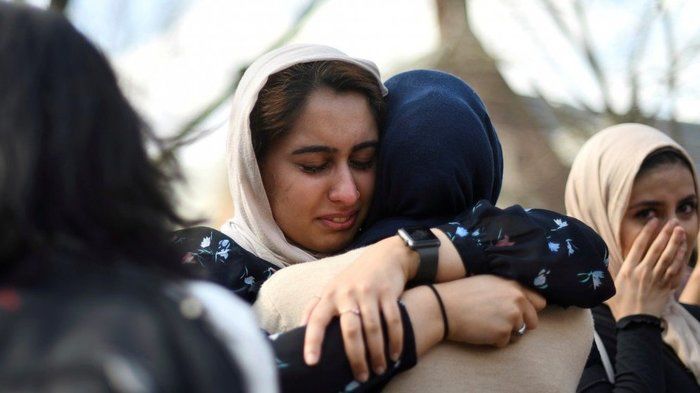 Leila Fadel from NPR reports:
Over the weekend, Muslim mental health professionals quickly pulled together a webinar to share advice on how to deal with trauma after the New Zealand terror attacks on Friday. A white supremacist killed at least 50 people as they prayed in two mosques.
Psychiatrists and spiritual leaders doled out advice on self-care and how to help young Muslims work through this moment. "The concern for all of us who are working in the mental health field and in the community is 'what is going to be the long-term impact of this persistent exposure to trauma that our kids are facing right now?'" said Dr. Farha Abbasi, a psychiatrist at Michigan State University.
"Every given day there are more Muslims dying, either by these terrorists, in the name of terrorism or in the war against terrorism. But how the trauma is being internalized is what concerns me," Abbasi said. Because Muslim life, she said, can feel like its worthless to others.
Abbasi points to statistics that show young Muslims are feeling more alienated. Muslim parents report bullying in K-12 school at nearly double the rate of Jewish kids, and more than double and triple the rate of Protestant and Catholic school age children. In some cases that bullying is coming from teachers. A survey from the Pew Research Center found that more than two-thirds of Muslims don't think other Americans see them as mainstream.
Every day these young people are asked to prove their worth and their humanity, says the psychiatrist. A vast swath of American Muslim adults are young: at least 35 percent are between the ages of 18 and 29. Many have multiple identities that are marginalized and threatened by white supremacy — black Muslims, queer Muslims, undocumented Muslims.
"From extremely horrific events like what we saw happened in New Zealand in Christchurch to daily micro-aggressions and invalidations of their identity," continues Abbasi. "So I am very proud of how resilient American Muslim youth are. And I'm also very concerned about the onslaught and sort of daily erosion of their humanity."