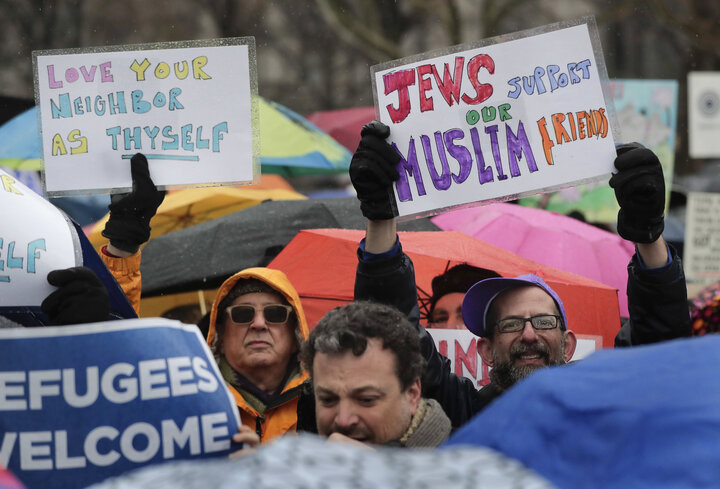 Huffington Post reports:
The American Muslim Poll 2019, a research project from the Institute for Social Policy and Understanding (ISPU), suggests that American Jews and Muslims have much more in common than is often assumed. Both groups are minorities in the U.S. who report facing religious discrimination. They are both becoming increasingly anxious about the threat white supremacists pose to their communities and houses of worship. They tend to vote for Democrats, and they are more likely to be educated and urban.
All these factors increase their chances of meeting. And the ISPU study suggests that once American Jews and Muslims meet each other, they become more than just acquaintances ― they become close friends and allies.
"These findings fly in the face of the dominant narrative that paints Muslims and Jews as natural enemies," Dalia Mogahed, director of research at the ISPU, told HuffPost. "The data paints a different picture, one of two communities facing a common threat and who are by far the most likely to know and like each other. The story we tell about these communities should start reflecting this reality."
Compared to all the non-Muslim faith groups surveyed (Jews, Catholics, Protestants, white evangelicals, and unaffiliated Americans), Jewish Americans were the least Islamophobic, meaning they were most resistant to accepting those negative stereotypes about Muslims.
The ISPU asked participants whether they had an overall "favorable, unfavorable, or no opinion" about different religious groups. Jews and Muslims had similar responses to this question, with 45% of Muslims saying they had favorable opinions on Jews and 53% of Jews saying they had favorable views about Muslims.