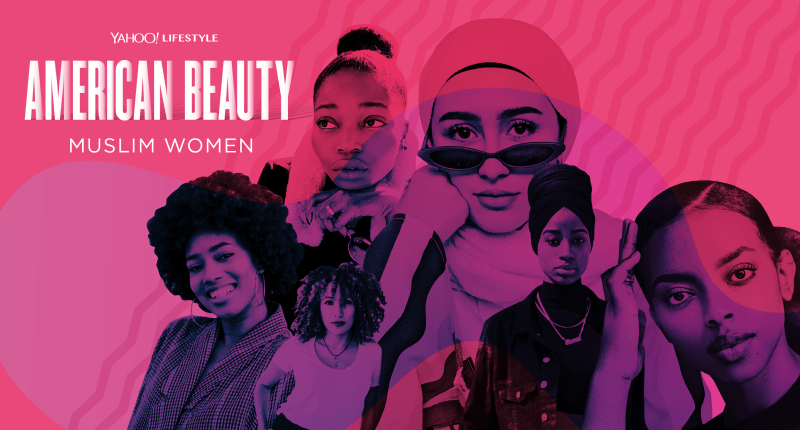 Yahoo Lifestyle conducted a recent survey interviewing 216 American Muslim women about their beauty habits and attitudes, and here are their findings:
92% of Muslim women regard themselves as "beautiful"
American Muslim women have such a strong self-image — and this confidence was seen across age ranges, with Muslim millennials registering at 91 percent, and Gen X-ers and baby boomers at 92 percent. This is markedly higher than the general population of women, of which 78 percent considers themselves to be beautiful.
When it comes to fashion, 86 percent of Muslim-American women describe themselves as stylish, versus 74 percent of the general population.
Muslim women are far more likely to experience religious or racial discrimination
Three-fourths of Muslim women feel they are being judged for the way they dress, in comparison with just over half of the general female population. Yet, this hasn't discouraged Muslim-Americans from using clothing and makeup to express their cultural and religious beliefs — two traits that are deeply connected to their sense of being unique.
Fashion and self-care, and the American Muslim woman
On a monthly basis, 58 percent of Muslim-American women purchase new clothing (compared to 39 percent of the general population), 47 percent buy makeup (compared to 30 percent of the general population), and 45 percent spend money on skin care products (vs. 31 percent of the general population). Self-care among Muslim-American women is a priority too. Twenty-two percent get massages, 27 percent treat themselves to facials, and 14 percent visit a dermatologist monthly (all of which is much higher than the general population). Mascara is the top makeup product among Muslim-American women, with 36 percent saying it's their must-have.
75% say they fear appropriation of Muslim culture by the mainstream
According to Yahoo findings, it's a slippery slope when brands tap hijabi women for campaigns, especially as consumers contest their authenticity, or non-Muslim individuals appropriate these styles without considering the consequences.
Representation in Media and Politics
61% say representation of American Muslim women in media is not enough. And two out of three think Muslim women are underrepresented — especially in politics, business, and advertising.