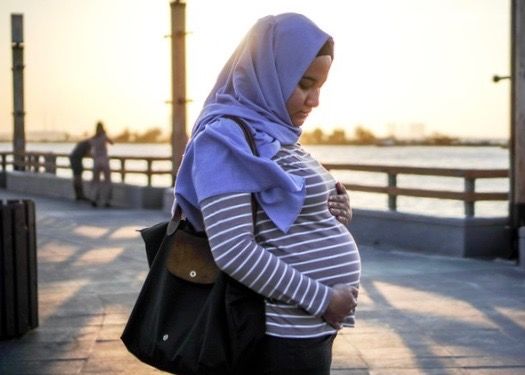 The Centers for Disease Control and Prevention recently released a report which found that racial and ethnic disparities in pregnancy-related deaths are indeed a tragic problem. African American women are three to four times more likely to die while pregnant or in the months after birth than are white women. Another report also found that women of color feel dis-empowered during pregnancy, birth, and postpartum care.
Vice News points out that there's a segment of the population that is not properly accounted for — American Muslim women. The CDC only reports on five racial/ethnic groups (white, Black, Hispanic, Native American, and Asian/Pacific Islander) with not category for faith. There is also no breakdown of Middle Eastern, North African, or South Asian women, racial groups where Muslim women are likely to be represented.
Tonni, 42, wears hijab and has a Bangladesh accent. She tells Vice News that while she was pregnant, she faced discrimination on multiple levels. "There were times when I thought I was going crazy,"she remarked about her initial OB/GYN who wasn't supportive. As a result, Tonni had multiple panic attacks and frantically searched for another physician during her second trimester. After several rejections from other non-Muslim doctors, Tonni finally found a Muslim OB/GYN who also wore hijab. When Tonni shared that she was feeling anxious and depressed, her new OB/GYN was much more sympathetic and helped her get the proper counseling.
Aasim Padela, the Director of Initiative of Islam & Medicine and an emergency medicine physician at the University of Chicago, is well aware of the lack of healthcare research on Muslim Americans. "Although patient-centered care is a priority and the reduction of healthcare disparities an ethical mandate, the U.S. healthcare system overlooks how minority religious groups experience healthcare and thus inadequately meets their religious needs… A case in point is American Muslims where the absence of data on religious affiliation and religiosity within healthcare databases leads to a gap in knowledge regarding this group's aggregate health outcomes. Moreover, we do not know what their religious and spiritual needs in healthcare are, and if unmet, what disparities and inequities are produced."