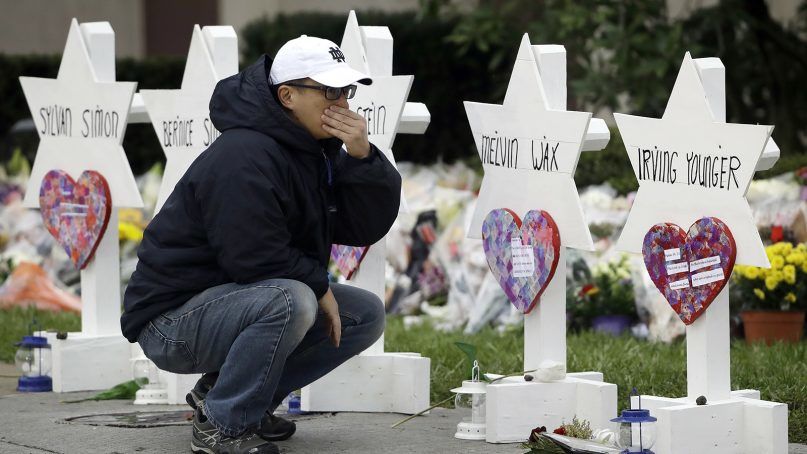 Religion News Service reports:
Two reports on extremist attacks in the United States document a marked decline in the number of Muslim Americans associated with extremist acts:
— The Anti-Defamation League's Center on Extremism reports that in 2018, extremists in the U.S. killed 50 people. Only one of those attacks was perpetrated by someone associated with a radical Islamist group while the rest was carried out by right-wing extremists of various ideologies, mostly white supremacists.
— The Triangle Center on Terrorism and Homeland Security examined Muslim American extremism. Its findings suggest that U.S. law enforcement leaders and counterterrorism experts pay a disproportionate amount of attention to "troubling but rare" violent incidents involving Islamists.
More news:
Islamist-inspired killings in the U.S. are growing even more scarce. In addition to the one killing in 2018, 14 Muslim Americans were arrested last year for alleged involvement with violent extremism, the lowest total in a decade.
The ADL report finds a sharp increase in the number of right-wing motivated killings. In 2018, right-wing extremists killed 49 people, more than in any year since 1995 (the year of Timothy McVeigh's bomb attack on the Oklahoma City federal building).
No killings in 2018 were related to left-wing extremism.