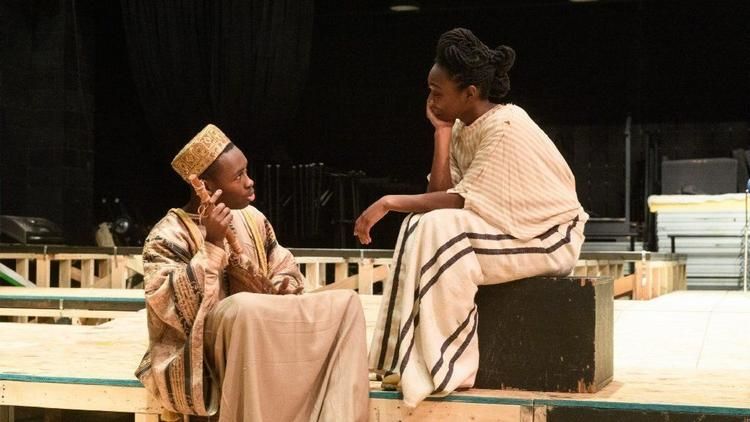 Funded partially through a National Endowment for the Arts' Art Works grant and affiliated with the Mosaics: Muslim Voices in America, American Griot is a new play premiering in Chicago this month which explores the history of early African Muslims forced into American slavery and the influence they had on what would become the American music genre known as the blues. It features West African drummer Eric Thomas, who has performed with Muntu Dance Theatre of Chicago, and Abdel Hakeem, guitarist and vocalist for the band Funkadesi.
"I know what it's like to come from a marginalized society," says Ronnie Malley who co-wrote the play with Reginald Edmund. "I am Palestinian and Muslim. I grew up in Oak Lawn. I saw racism. I grew up with that and that pushed me to be a teacher and a musician and one that wants to explain the world through people's cultures because that's where they shine."
The playwright continues, "Almost all American musical traditions directly tie to Africa in a sense that if there were no blues, there would be no rock 'n' roll. One of the things that really struck me is that griot tradition of being a storyteller and musician and keeper of history."
American Griot runs selected dates Feb. 21-March 3 at the Moraine Valley Community College's Fine and Performing Arts Center's John and Angeline Oremus Theater.