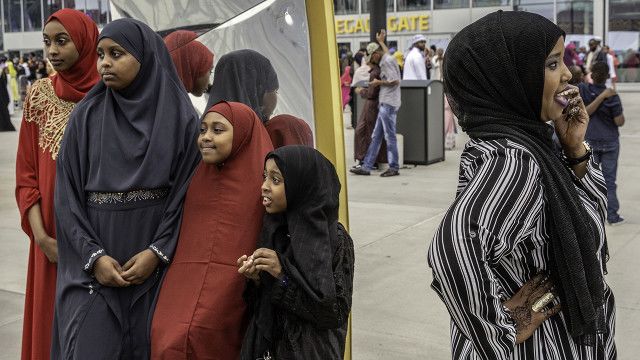 According to PEW:
Today, black people (not including those of Hispanic descent or mixed race) make up 20% of the country's overall Muslim population, according to a 2017 Pew Research Center survey.
Still, Muslims make up only a small portion of the overall black population in the United States. The vast majority of black Americans are either Christian (79%) or religiously unaffiliated (18%), while about 2% of black Americans are Muslim.
About half of black Muslims (49%) are converts to Islam, a relatively high level of conversion. By contrast, only 15% of nonblack Muslims are converts to Islam, and just 6% of black Christians are converts to Christianity.
Black Muslims are like black Americans overall in that they have high levels of religious commitment.