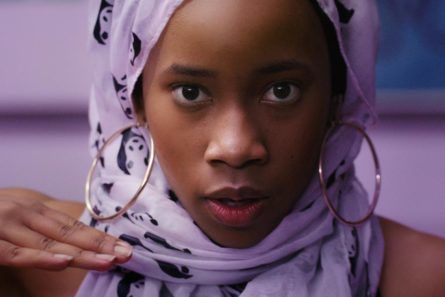 "Jinn" is filmmaker Nijla Mu'min's first feature film about a carefree African American teenager whose mother converts to Islam. The film is inspired by Mu'min's own upbringing within a Black Muslim community in the Bay Area, and examines how identity is formed by religion, family, and relationships.
"As I became a teenager, 
I started to be exposed to different ideas that seemed to be in direct conflict with my early beliefs," says Mu'min. "I wanted to be able to negotiate and navigate all the different worlds that I was a part of."
The filmmaker premiered the movie at this year's SXSW Festival where it won a Special Jury Recognition for Screenwriting. She also received the Jury Award for Best Screenplay at this year's American Black Film Festival.
Jinn arrives in select theaters on November 15 and will be available on demand November 16.